Today marks the birthday of Astrid Lindgren, the talented children's author who created Pippi Longstocking, and who is the namesake of the Astrid Lindgren Memorial Award (ALMA). Her books have sold over 145 million copies around the world, and she's earned a place as one of the most distinguished children's authors of the twentieth century.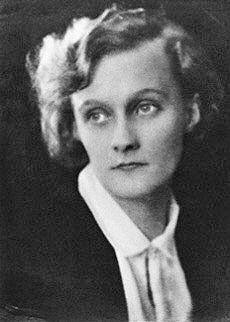 Lindgren grew up in Sweden, and the landscapes of her childhood serve as the backdrop for many of her stories. After finishing school, she went to work for the local newspaper and soon became pregnant with the chief editor's child. The editor proposed marriage, but Lindgren chose to go to Stockholm and learn typography and stenography. Her son, Lars, would be placed in the care of a foster family in Copenhagen until Lindgren could afford to care for him.
In 1931, Lindgren married her boss, Sture Lindgren and the two had a daughter in 1934. It was this child, Karin, who would give Lindgren the idea for her most famous character; Lindgren recalls that one day Karin abruptly said, "Tell me a story about Pippi Longstocking." The book won first prize in the Rabén & Sjögren publishing house writing competition. Though first rejected by publishers, Pippi Longstocking became a worldwide success. It has been translated into more than 60 languages.
Lindgren traveled to the United States in 1948, thanks to the women's magazine Damernas Värl. The visit inspired her essay collection Kati in America. In 1956, she won the German Youth Literature Prize, and in 1948 she was named the second recipient of the Hans Christian Andersen Award.
Lindgren never shied away from political issues. In 1976, a scandal arose when Lindgren fell prey to the Pomperipossa effect, that is, when an individual's marginal tax rate rises above 100%. Lindgren published a story about it, launching a heated tax debate. Yet Lindgren remained a Social Democrat all her life. She also frequently spoke out about animals' and children's rights, for which she earned the Rights Livelihood Award in 1994.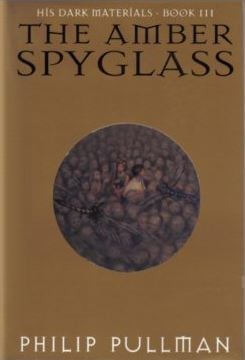 After Lindgren passed away in 2002, the Swedish government dedicated the Astrid Lindgren Memorial Award. The international award is the richest in children's literature (5 million SEK) and one of the richest literary prizes in the world. Each year, the award goes to one or more "authors, illustrators, oral storytellers [or] promoters of reading" whose work represents the highest quality and the spirit of Astrid Lindgren. Institutions are also eligible. The award was established to memorialize Lindgren by increasing interest in children's literature and to promote children's rights to culture around the world.
Chosen by a 12-member jury, the winners of the Astrid Lindgren Memorial Awards include illustrious authors from around the world:
2004: Lygia Bojunga Nunes (Brazil)
2007: Banco del Libro (Venezuela)
2009: Tamer Institute for Community Education (Palestine)
2010: Kitty Crowther (Belgium)
2011: Shaun Tan (Australia)
2012: Guss Kuijer (Netherlands)
2013: Isol (Argentina)
2014: Barbro Lindgren (Sweden)
2015: PRAESA (

Project for the Study of Alternative Education in South Africa)

2016: Meg Rosoff (US)
2017: Wolf Erlbruch (Germany)
2018: Jacqueline Woodson (US)