In most industries, mistakes cost money--—sometimes lots of money. In the world of rare books, however, mistakes can impact a book''s value in a quite a different way. Called errata, mistakes made in books may include spelling errors, word omissions, or the use of a different word in place of the intended one.
Errata in Antiquarian Books
Prior to the advent of modern printing techniques, books were first copied by hand. Eventually this arduous task was made easier by the invention of the printing press. This new technique still left plenty of room for mistakes; every letter of every page had to be laid out by hand, a painstaking process that required a keen eye. Meanwhile, printers frequently found themselves at a loss, unable to read an author's handwriting...—and making their best guesses about what the author intended.
Because each edition of these books had to be reset, different editions of antiquarian books usually contain unique errata. In some cases, the errata are actually the only means of discerning different editions. Unauthorized or pirated versions of antiquarian books also offer a wide variety of errata-filled editions.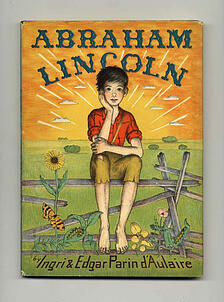 Rather than wasting these copies that contained errors, book printers would publish a list of errata to accompany each book. This practice is sometimes still used; the 1967 edition of Umberto Eco''s Appunti Per Una Semiologia Delle Comunicazioni Visiveincludes an errata slip, as does Ingri and Edgar Parin d'Aulaire's Caldecott Medal-winning biography of Abraham Lincoln
Errata in Modern First Editions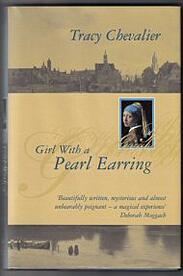 Though the contemporary editorial and printing process usually includes multiple editorial reviews (not to mention electronic spell check!), errors may still occur in modern first editions. For example, the first UK edition of Tracy Chevalier''s Girl with a Pearl Earring contains the misspelling '"Earing"' on the back cover. These mistakes are exceedingly rare, and copies with glaring errata are frequently recalled before they are purchased in large quantities. As a result, modern first editions containing these errata are often quite valuable to collectors.
Other more egregious errors may also result in books'' being recalled. The most recent of these is Imagine: How Creativity Works by Johan Leher. The author simply made up quotes and attributed them to Bob Dylan, bringing the veracity of his entire book into question. James Frey''s memoir, A Million Little Pieces was recalled after portions were found to be fictional, while Kaavya Viswanathan''s How Opal Mehta Got Kissed, Got Wild, and Got a Life contained plagiarized sections of other literary works. The copies were ultimately destroyed.
Collecting Rare Books that Contain Errata
For the rare book enthusiast, errata offer a fascinating collecting angle. Modern first editions containing errata are generally exceptionally scarce, so they tend to retain their value more consistently over time. Errors on dust jackets and covers often get scarcer over time, as dust jackets are easily damaged or lost.
Collectors who specialize in antiquarian books may find incredible diversity among different editions of the same title. This factor makes an excellent basis for a single-title collection, or even a very deep collection of works by a single author.
Does your collection include any rare books with errata? And have you kept any books with errata, in anticipation of their increasing value?