Today marks Canada Day, a holiday commemorating the unification of three colonies into the single country of Canada under British rule under the British North America Act enacted on July 1, 1867. Originally called Dominion Day, the holiday's name was changed in 1982. Today, Canadians all over the world celebrate Canada Day, and it's the perfect time to recognize Canadian authors' tremendous contributions to the art of the printed word.
Margaret Atwood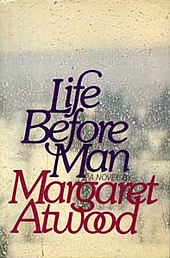 Born in Ottawa in 1939, Margaret Atwood grew up in Toronto, Ontario, and Quebec. She's distinguished herself as both a poet and a novelist, though she's also penned children's literature and non-fiction. Atwood is perhaps best known for novels like The Edible Woman (1970), The Handmaid's Tale (1983), and The Robber Bride (1994). In 2000, Atwood's The Blind Assassin won the Booker Prize. A current Vice President of PEN International, Atwood continues to have a prominent voice in world literature. She's also incredibly dedicated to protecting birds and their habitats; she and fellow author Graeme Gibson are the Joint Honorary Presidents of the Rare Bird Society of BirdLife International.
Walter Bachinski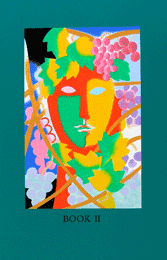 An artist with formal training from the Ontario College of Art and the University of Iowa, Walter Bachinski has traveled the world studying a wide variety of art forms. In 1996, he founded Shanty Bay Press with Janis Butler. Bachinksi brings his knowledge of classical art to the fine press, producing exceptional works like Homeric Hymn to Aphrodite, Virgil's Georgics, and Circus: The Artist as Saltimbanque. Collectors have come to treasure the fine artwork and exceptional binding of books from Bachinski's Shanty Bay Press.
Saul Bellow
Saul Bellow's parents emigrated to Quebec from Russia in 1913, and two years later their son Saul was born. The family would later move to America. Bellow has earned numerous accolades for his works, including the Pulitzer Prize, the Nobel Prize for Literature, and the National Medal of Arts. Bellow is the only author to win the National Book Award for fiction three times. Regarded as one of the greatest novelists of the twentieth century, Bellow is famous for works like The Adventures of Augie March (1953), Herzog (1964), and Ravelstein (2000).
Robertson Davies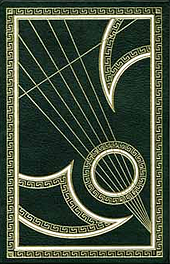 Born in Thamesville, Ontario, Robertson Davies was the son of two enthusiastic readers who filled their home with books. Davies would follow in their footsteps while developing a strong interest in drama and the theater. He became one of Canada's most popular writers, penning not only novels but also criticism and plays. Perhaps most famous outside Canada for Fifth Business (1970), which became the first book in his Deptford Trilogy, Davies was also well known domestically for telling ghost stories at the Massey College's annual Christmas parties. These were gathered into the short story collection High Spirits (1982).
Rollin Milroy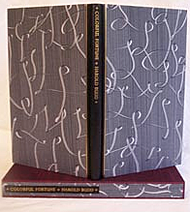 The founder of fine press Heavenly Monkey, Rollin Milroy studied journalism at Concordia University. Over the next fifteen years, he worked in magazine publishing and marketing in Canada, the United States, and multiple South American countries. He was introduced to letterpress printing during a course 2007 course at Barbarian Press, which inspired him to complete an apprenticeship in the field. Since 2000, Heavenly Monkey has been his primary occupation. Heavenly Monkey and HM Editions have published about 24 titles. Editions are small--usually less than 50 copies. Milroy works with world-class authors like Claudia Cohen and Barbara Hodgson to complete truly exquisite books that are always amazing works of art.
Alice Munro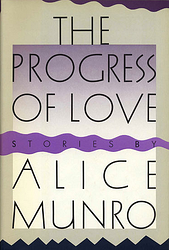 The winner of the 2009 Man Booker Prize for her body of work, Alice Munro was born in Wingham, Ontario. That place figures prominently into her stories. Munro has won the Governor General's Award for fiction three times, and every year she's considered a contender for the Nobel Prize in Literature. She's often compared to Anton Chekov. Munro's short stories have often appeared in respected periodicals like The New Yorker, The Atlantic Monthly, and The Paris Review. Munro has been honored with the O Henry Prize, the National Book Critics Circle Award.
Michael Ondaatje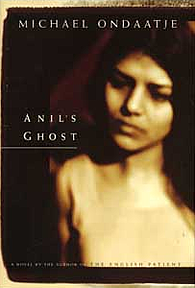 Though born in Sri Lanka in 1943, Michael Ondaatje spent his childhood in England before settling in Canada in 1962. The poet and novelist is best known for his novel The English Patient, which won the Man Booker Prize and was adapted into an Academy Award-winning screenplay. Ondaatje has won the Governor General's Award multiple times, most recently for Divisadero (2007). He was made an Officer of the Order of Canada in 1988, and in 1990 he was named a Foreign Honorary Member of the American Academy of Arts and Letters. He and his wife, novelist Linda Spalding, co-edit Brick, a Literary Journal.
Carol Shields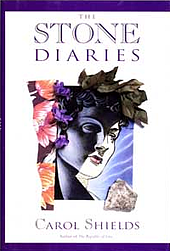 Carol Shields hails from Oak Park, Illinois, but she went north to the University of Ottawa for post-graduate work. After a stint in Scotland, Shields and her husband returned to Canada together in 1955, and Shields eventually became a Canadian citizen. The author of multiple short story collections and novels, Shields is best recognized for The Stone Diaries (1993), which won both the Governor General's Award and the Pulitzer Prize for Fiction. It's the only book to have received both awards. The novel also won the National Book Critics Circle Award in 1994 and was nominated for the 1993 Man Booker Prize. Extremely interested in Jane Austen, Shields penned a biography of the legendary author. The book won the Charles Taylor Prize for literary non-fiction.
Charles Van Sandwyk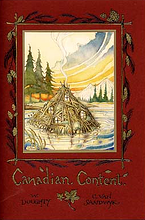 Born in South Africa in 1966, Charles van Sandwyk moved to Vancouver with his family at 12 years old. He discovered a talent for calligraphy in elementary school and experimented with making copper etchings as an adolescent. Van Sandwyk traveled to Fiji when he was 19, and the island has called him ever since; he currently splits his time between Vancouver and Fiji. His paintings hang in the National Library of Canada and on the walls of many prominent collectors. Van Sandwyk also provided illustrations for the Folio Society editions of The Blue Fairy Book and The Wind in the Willows. His fine press books have become favorites among collectors of both fine press and children's literature. (Download the Charles van Sandwyk guide)