Gabriel García Márquez won the Nobel Prize for Literature in 1982 "for his novels and short stories, in which the fantastic and the realistic are combined in a richly composed world of imagination, reflecting a continent's life and conflicts." Affectionately referred to as "Gabo" by nearly everyone in the Spanish speaking community, García Márquez solidified his stature as a national icon with his Nobel Prize. Following his reception of the award, his Colombian countrymen reverently referred to García Márquez as "Nuestro Nobel," or "our Nobel Prize winner."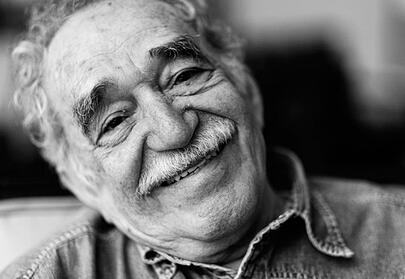 Still, García Márquez was famous in Columbia long before he won a Nobel Prize. He is thought to be one of the country's true treasures not only for his literary contributions, but perhaps more significantly, for the role he played in Colombian peace negotiations between rival sides in a long standing civil conflict.
The political situation in Columbia is complicated. Its roots can be traced back to La Violencia, which erupted in the late 1940s, right around the beginning of Gabo's writing career. The violence has continued as conservative and liberal parties as well as guerrillas, drug traffickers, and paramilitary groups all fight for a larger share of power, using any means necessary.
In such a tumultuous political landscape, García Márquez stands out as someone who was respected by all sides. As the editor of Gabo's news magazine, Cambio, stated in the late 1990s, "People here in Colombia are very interested in whatever Gabo has to say."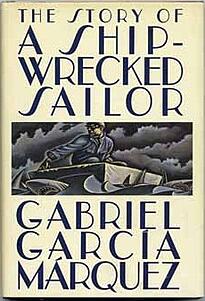 García Márquez established himself as a voice in Colombian journalism first in the 1950s. He began reporting for El Espectador, a Colombian newspaper, shortly after La Violencia began. He covered stories abroad including post-war Vietnam and the inner workings of the Soviet Union. He also revealed many of the lesser known details of his homeland's history, thanks in large part to his friendships with those in high-ranking positions of power.
Many of his most notable literary contributions are related to his work as a journalist. In fact, in 1955, El Espectador published a series of true stories about Luis Alejandro Velasco, a Colombian Navy sailor who survived a shipwreck by floating on a raft for over a week. The wreck, which killed Velasco's shipmates, was caused by the inclusion of illegal goods to the ship's cargo. The government denounced the tale because it did not match their excuse that the ship went down due to bad weather. In 1970, the true story was published as The Story of a Shipwrecked Sailor and was credited to García Márquez.
Even later in his career, García Márquez turned to journalism. News of a Kidnapping, published in 1996, is a true account of drug lord Pablo Escobar's capture of several notable Colombians. García Márquez tells the tale as a reporter. It remains as captivating as his fictional works, Love in a Time of Cholera and A Hundred Years of Solitude, because Gabo weaves the story with incredibly intricate details. To a group of journalists at a 1996 seminar, he explained his method stating, "one must keep the reader hypnotized by tending to every detail, every word."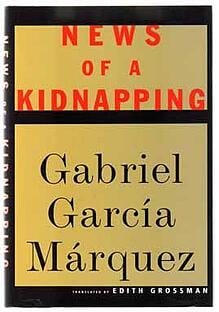 Gabo himself was essential in negotiating the release of several hostages in his homeland. In many cases, García Márquez played an integral role in facilitating diplomacy between different groups in power. His close relationship with Fidel Castro allowed him to introduce the Cuban figurehead to the Colombian president, Andrés Pastrana. In doing so, Gabo hoped to foster a conversation between the government and guerrillas, to whom Castro was closely tied. Similarly, despite his longstanding mistrust in the United States, he also worked to restore the relationship between his country and the U.S.
Gabriel García Márquez's illustrious career as both writer and political activist has tremendous significance in Colombian history. In his writing, he blurred the line between realistic and fantastic, and in his life, he crossed lines and connected people from all different beliefs and backgrounds. Gabriel García Márquez died on April 17, 2014.