We've recently been offering collecting tips and ideas for those looking to acquire the works of German Nobel laureates. Now, we'd like to make an Italian pit-stop. After all, Italy and the arts go hand-in-hand. From Ancient Roman times to Michelangelo to modern-day thought leaders like Umberto Eco, it's safe to say that a huge amount of artistic work is produced in and pours forth from Italy. For those who may be interested in collecting the works of Italian Nobel Prize in Literature winners—there have been six Italian authors awarded the prize in total—today, we spotlight and present book collecting information on Giosué Carducci and Grazia Deledda.
Giosué Carducci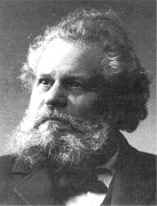 Giosué Carducci (1835-1907) was the first Italian to take home the Nobel Prize in Literature, winning the award in 1906. According to the Nobel committee, Carducci won the prize, "not only in consideration of his deep learning and critical research, but above all as a tribute to the creative energy, freshness of style, and lyrical force which characterize his poetic masterpieces". Carducci was a well-known poet and teacher in his day, and as an atheist, his dissatisfaction with the Vatican and the role of the church can be seen in numerous instances throughout his work, most notably in his poem "Inno a Satana" (1865) which translates to "Hymn to Satan." His creativity and wit were well-recognized in his day, and his works live on now, a century and a half later.
Carducci is most remembered for his poetry. As such, prime collectibles are copies of his individual poems. In some cases, these individual poems are earlier drafts of later published works. An extra bonus, of course, comes in finding a signed or annotated copy of such a poem. Depending on the condition of the paper and any signatures or association value, the cost of such a poem varies from several hundred to over a thousand dollars. These make unique collectibles, and they are difficult to come by.
Carducci's first collection of poetry is titled Rime ("Rhymes") and was published by Tipografia Ristori in 1857. Carducci was 22 years old at the time, and only 520 copies of the collection were published. They include sonnets and songs, and a first edition copy can cost in the range of $1,500-$2,000. A new installment of Carducci's rhymes was published 30 years later as Rime nuove in Bologna by Zanichelli, Carducci's publisher there. First editions copies in good condition cost around $1,000.
Another interesting collection of Carducci's poetry is his Odi barbare, published in 1877 by Zanichelli. In this collection, Carducci took up the neo-classical or barbarian meter and put together 14 poems in said form. He continued with the theme in 1882 when he published Nuove odi barbare and again in 1889 with Terze odi barbare. His effort with these collections was to push back on the widely-used rhythm and meter in the poetry of his time. These three compilations are supremely interesting Carducci collectibles, each costing several hundred dollars.
Finally, Carducci's Bolognese publisher, Zanichelli, also published Opere ("Works") in 20 volumes between 1889 and 1909. The original version of this collection of works was published in a limited print run. Often collections are missing certain volumes, so be sure to watch what you're getting when considering this purchase. The condition of the volumes and whether or not the collection is complete will affect the price. Opere in its entirety was also reprinted in the 1920s.
Grazia Deledda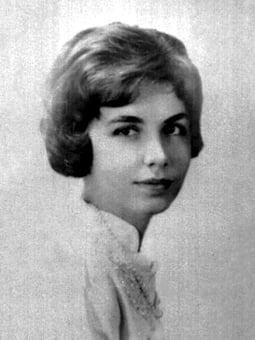 Grazia Deledda (1871-1936) won the Nobel Prize in Literature in 1926 "for her idealistically inspired writings which with plastic clarity picture the life on her native island and with depth and sympathy deal with human problems in general." Deledda was born on the island of Sardinia, and although she moved to Rome after marrying, she continued to write about island issues, using her work to draw attention to the harsh realities faced by island inhabitants. The locals on the small island did not always support Deledda or her writing. However, she is now considered a national treasure, and her influence on modern fiction is vast.
As such, it's interesting to look to translations of Deledda's works for collection pieces. Almost immediately, her works were translated to English. We'd draw your attention to Cerene which was first published in Rome by Ripamonti & Colombo in 1904. It was translated by John Lane as Ashes (Cenere): a Sardinian Story in 1908 and again by Janice M. Kozma for the Fairleigh Dickinson University Press in New Jersey in 2004.
Another fabulous Deledda collectible is La Madre which was published in Italian in 1920 and translated to English by Mary G. Steegman in 1922 with the title The Woman and the Priest. A year later, it was republished by Jonathan Cape as The Mother. Depending on the translation and edition, very good copies of the book exist.
Her last book to be published was Cosima which was collected from her never-before-seen notes. It was discovered, put together, and published posthumously by Treves in Milan in 1937. An American translation was completed in 1988 by Martha King for Italica Press. A Spanish edition of the book was also published in 2007 by Nordica Libros.
Cosima is a prime example of Deledda's auto-fiction through which she weaves aspects of her own life and story into the tale. Early Italian editions cost around $100, though this will vary depending on condition and edition. Reading copies abound, and no matter the version, we'd recommend getting this book in your Deledda collection.
If you enjoy Martha King's translation, you may also want to seek out Deledda's Canne al vento (1913) which King first translated to English as Reeds in the Wind in 1999.