For children and adults alike, the magic in turning the pages of a pop up book to see what creation awaits is second to none. Pop up books have a long and storied history, and their variety and construction make them fascinating collectibles. Truly, they have the power to transport readers to different worlds, and the intricacy of the mechanisms used for the "pop" is an art form in and of itself. Today, we want to discuss some different starting points for the pop up book collector and offer several tips and ideas for those interested in this form of collecting.
Deans New Scenic Books
To begin a discussion of pop up books, we must start at the beginning with Deans New Scenic Books. Published by Dean and Son, this series is of particular significance because it was the first interactive or moveable toy book series to be mass produced. In short, it was the first widely distributed series of pop up books, though the term "pop up" had yet to take hold. According to the University of North Texas library's webpage, "The scenes in the books were crafted in a "peep show" style. Each was illustrated on at least three cut-out sections. The sections were placed one behind another and attached by a ribbon running through them. This way, they could stay together and be folded flat as flaps, face down against a page. When a readers lifted a flap, a three-dimensional scene would actually pop-up."*

The ribbons used as pop up mechanisms in the New Scenic Books series are subject to decay, so finding a copy with minimal perishing is difficult, if not close to impossible. That said, the ribbons and workings of the Deans series books can often be restored by professionals, so all is not lost. Be sure to look for books with all of the pop up pictures in tact; while ribbons are relatively easy to repair, replacing lost photos isn't, and the value of a pop up collectible will significantly decrease without a full book of original pictures.

Cinderella and Little Red Riding Hood are considered some of the first books published in the New Scenic Books series. While dates vary, they are thought to have been first published right around the middle of the 19th century. Very good copies of each can cost a collector between $3,000 and $10,000, with more of a premium paid for books that have already been restored.

For those interested in the New Scenic Books series, we'd also recommend looking into some of the other Dean and Son creations, including the pull tab feature, as seen in The Royal Punch & Judy (ca. 1861), and chromolithographs, wherein part of the scene changes as the pages of the book are turned. An example of chromolithographs can be seen in Beauty and the Beast (ca. 1873).

Christmas-Themed Pop Up Books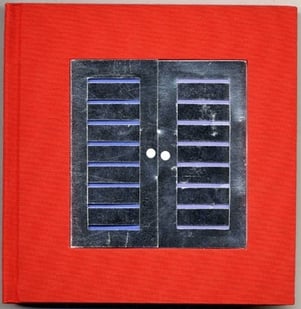 At Books Tell You Why, we're huge proponents of a

having a focus

when it comes to your book collection. If you're interested in collecting pop up books, we'd suggested picking a theme. One that we especially enjoy (even more so around this time of year!) is a holiday themed pop up book collection. After all, what better way to get in the Christmas spirit than to read interactive, come-to-life books?


The great thing about Christmas and holiday pop-up books is that, generally speaking, you can find an assortment of different stories for a myriad of prices. Whatever the goal of your collection—whether you aim for more expensive, limited edition pop up books, or reading copies to share with your family each holiday season—you're sure to find pop up books that are suitable for you.

A neat pop-up option for Christmas collector is The Animals' Merry Christmas which includes over twenty stories with illustrations by Richard Scarry. First published in 1950, this is a great book for those seeking pop-up collectibles at less of a premium. Copies are available for anywhere from $100 - $300, with later printings selling for much less.

The Night Before Christmas by Clement C. Moore is a holiday classic. In pop up form, it's exquisite, especially if you can get your hands on limited edition copy put together by Robert Sabuda. He only published 500 copies, and a numbered and signed copy is a great collection addition. One in fine condition will cost around $500. Other versions of The Night Before Christmas, as well as Clement's A Visit From St. Nicholas are also nice collectibles. The costs of these books will depend on the condition of the book.

Robert Sabuda has other exceptional holiday pop-up collectible books including The Christmas Alphabet and The 12 Days of Christmas, among others, likewise printed in limited editions. Prices range anywhere from $100 to $500, depending on the book's quality.

Robert Sabuda Pop Up Books
Speaking of Robert Sabuda, this guy is the best-of-the-best in the contemporary pop up book world. Acquiring his numerous and varied pop-up creations will give the collector a fascinating and visually phenomenal collection library. Sabuda has published over 20 pop up books, beginning in 1994.

He's taken classic tales such as Alice's Adventures in Wonderland (Simon & Schuster, 2003), The Wonderful Wizard of Oz (Simon & Schuster, 2000), Beauty and the Beast (Simon & Schuster, 2010), The Little Mermaid (Simon & Schuster, 2013), and Chronicles of Narnia (Harper Collins 2007)—just to name a few!—and created pop-up adaptations. Limited edition copies of any of these classics will sell for over $1,000, depending on the quality.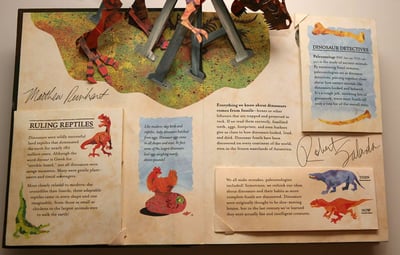 Sabuda teamed up with another wonderful artist and writer, Matthew Reinhart, to create some of the most exemplary work in the field in their Encyclopedia Prehistorica. The complete Encyclopedia Prehistorica collection contains three books, Dinosaurs, Sharks and Other Sea Monsters, and Mega-beasts. The books are true masterpieces, with Sabuda's pop-ups bringing the words Reinhart penned to life in an utterly addictive and fascinating way—for both children and adults!

The first edition books each have cloth boards with gilt lettering and matching cloth slipcases with satin ribbons. Limited edition copies signed by both Sabuda and Reinhart are the most valuable, and can be obtained for anywhere from $400 for one book to several thousand dollars for the complete set.
*For more from UNT Libraries, click here.