In 1830, in the small town of Maillane, France, Frédéric Mistral was born to François Mistral and Adelaide Poulinet. His parents were wealthy, which afforded Frédéric the opportunity to receive a great education (though he was known for playing hooky as a child). After graduating with his bachelor's degree, Mistral went on to study law until 1851. While Mistral was passionate about this field, his true gift was more literary. Greatly inspired by one of his teachers, Joseph Roumanille, Mistral became a masterful poet.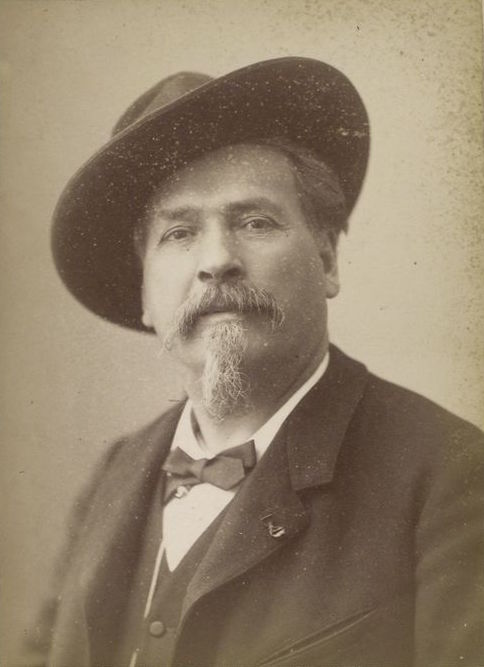 While Mistral had several accomplishments in his lifetime including honorary doctorates and numerous French Academy awards, perhaps his greatest success was receiving the Nobel Prize in Literature in 1904. According to the Nobel Laureate site, he was awarded the prize "in recognition of the fresh originality and true inspiration of his poetic production, which faithfully reflects the natural scenery and native spirit of his people, and, in addition, his significant work as a Provençal philologist".
The golden focus of many of Mistral's poems is Provence, a place he was enamored with in the deepest sense of the word. Despite his wealthy upbringing, he would frequently dedicate his work to farm help and servants (he himself was named after a poor boy that used to run errands for his parents before dying from sunstroke). His poems are lyrical and romantic, and provide vivid imagery for all of his readers.
C.D. af Wirsén, the Secretary of the Swedish Academy summed up Mistral's efforts in his nomination speech by saying, "In short, Mistral's works are all lofty monuments to the glory of his beloved Provence." Likewise, he went on to remind listeners at the time that Mistral coined the motto for the Association of Provençal Poets: "Lou soulèu me fai canta" which translates to "The sun makes me sing". The Secretary echoed this motto, saying of Mistral, "His poems have, in effect, spread the light of the Provençal sun in many countries, even in Northern regions where they have made many hearts rejoice."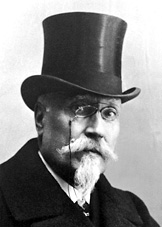 Interestingly, Mistral was one of a handful of Nobel laureates who shared the Nobel Prize in Literature in a given year. His award was split with José Echegaray y Eizaguirre, a notable Spanish Dramatist. Despite sharing the award, Mistral's work speaks for itself. And, his unique voice and perspective merit a readership to this day.
If you are looking to delve into some poetry this summer (and perhaps travel to Provence in your mind's eye), dive into Mistral's poetry. While his original works are in French, several of his poems have been translated into English. Pour yourself a glass of wine, whip up a croque monsieur, and discover Frédéric Mistral's France.