Bestselling spy novelist, David John Moore Cornwell—John le Carré—was born October 19, 1931, in Poole, England. He had a rough childhood characterized by betrayals and dishonesty. His mother abandoned the family when he was five and the family was frequently uprooted due to his father's penchant for fraud. As a child, his father actively discouraged reading. "Anyone caught reading a book," le Carré said, "was not being loyal."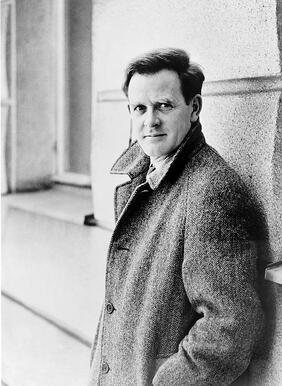 Le Carré was sent off to boarding school where he remained until he was sixteen. He left for Switzerland in 1948 where he studied languages at the University of Bern. There, he got his first taste of intelligence work, employed by the British Army Intelligence Corps to interrogate defectors from East Germany.
Le Carré returned to England to study at Oxford University's Lincoln College. After graduating with first class honors, he began working for the Secret Intelligence Service, MI5, gathering information about the Soviet Union. In 1960, he was promoted to the British Embassy. During this time, he began to write his first novel, Call for the Dead (1961).
His book tells the story of Samuel Fennan, a gentleman who works for the Foreign Office, and his alleged suicide. The story also introduces one of le Carré's most famous characters, George Smiley. The early 1960s saw the publication of two more novels, A Murder of Quality and The Spy Who Came in from the Cold. With the breakout success of his third novel, le Carré was able to devote himself to writing fulltime.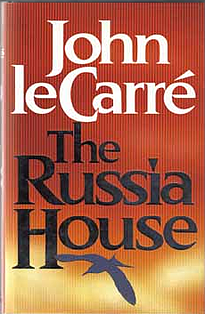 Le Carré's novels focus more on the psychological aspects of espionage than the physical altercations glorified in spy novels like James Bond. The majority of le Carré's novels are set during The Cold War, a time notorious for its complexity and tension, yet by the 1980's, he began expanding his focus. His novel The Little Drummer Girl (1983) describes conflict in the Middle East. A Perfect Spy (1986), his most autobiographical novel, tells the story Magnus Pym, an intelligence officer working for the British government, and his relationship with his hustler father.
Several of le Carré's novels have been adapted to the big screen. The Russia House, published in 1989 and adapted to film in 1990, starred Sean Connery and Michelle Pfeiffer. The Tailor of Panama (1996) released to theatres in 2001, starred Pierce Brosnan, Jamie Lee Curtis, and Geoffrey Rush. The Constant Gardner (2001) starred Ralph Fiennes and Rachel Weisz.
Despite his fame, le Carré prefers a quiet life. He has lived on the coast, in Cornwall, UK for the last forty years. Now, in his eighties, he continues to write. His latest novel, A Delicate Truth, was published in 2013. He is currently working on a novel based on the stories of Joseph Conrad.