Charlotte Brontë was the third oldest sister in a remarkably learned family. Brontë is best known and loved for her masterpiece, Jane Eyre. After all, who isn't captivated by Jane's spirit and resilience and her love saga with Mr. Rochester? Though Jane Eyre was the first of Charlotte Brontë's novels to be published, it actually was not the first one she wrote. That title goes to The Professor. Although it has earned less popular esteem, here are three reason to pick up and read The Professor.

1.) Charlotte Brontë's first novel gives us a great glimpse into her own life.
The plot of The Professor parallels much of her own experiences when she studied and later taught in Brussels. Charlotte's life was cut short; she did not leave us with as many works as she may have, had circumstances been different. Therefore, reading all of her writing is important to be able to gain an understanding of the woman and the writer. This, her first effort, is an important piece of the puzzle that is Charlotte Brontë. Charlotte herself commented that, "The middle and latter portion of The Professor is as good as I can write…It contains more pith, more substance, more reality, in my judgment, than much of Jane Eyre." The language in this Brontë piece is a literary treat in and of itself.

2.) The Professor was Charlotte's first attempt at novel writing; however, at the time of writing, she was not a novice writer.
In fact, she had been writing poems and stories with her brother for many years. Still, in The Professor, we see both some of the immaturity of Charlotte as a novelist and the foundations for the works that she would later write. Charlotte submitted the novel to many publishers and was turned down in all instances. The Professor was rejected by the same agency which took on Emily Brontë's Wuthering Heights and Anne Brontë's Agnes Grey. Despite not being published until after her death, The Professor proved to be Charlotte's inspiration and springboard for her famed novel Villette. In fact, she kept much of the story line from The Professor, substituting a female lead in Villette.

3.) In The Professor, Brontë provides readers with a realistic plot and characters.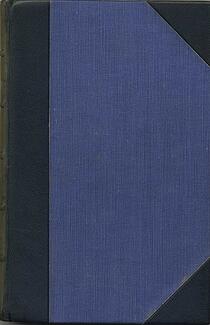 In the novel's preface Charlotte, writing under her pseudonym Currer Bell claims, "I said to myself that my hero should work his way through life as I had seen real living men work theirs." For some, the novel seems slow to develop and filled with many unnecessary and lengthy descriptions. In a way, it plods along. We don't see the internal impassioned struggles of a Jane Eyre-type character. However, we do see real life, real struggles, and realistic constancy in a really compelling way. The events portrayed are common, every-day occurrences. Readers may find themselves rooting for William Crimsworth and marveling at his disposition. In a way, Charlotte managed to write a bildungsroman-eque, subtle love story with a lead who is incredibly self-aware and not to be duped.
Brontë writes in a way that allows readers to understand Crimsworth's emotions without necessarily needing to see the huge outbursts of passion that the protagonists in some of her other works are so well known for. For that reason, The Professor should be read and appreciated.