What is it about summer that makes it the perfect time to pick up a new book or to reacquaint ourselves with an old favorite? Perhaps it's the longer days and warmer nights that give us the illusion that we have more time to spend reading for leisure. Maybe it's a vacation on the horizon that will provide some uninterrupted down time to dig into a good book. If you're looking for summer book recommendations, we've got you covered. From mysteries and thrillers to classics and young adult literature, our list has something for everyone. Here are ten books that make for perfect summer reads.
1. Adventures of Huckleberry Finn
by Mark Twain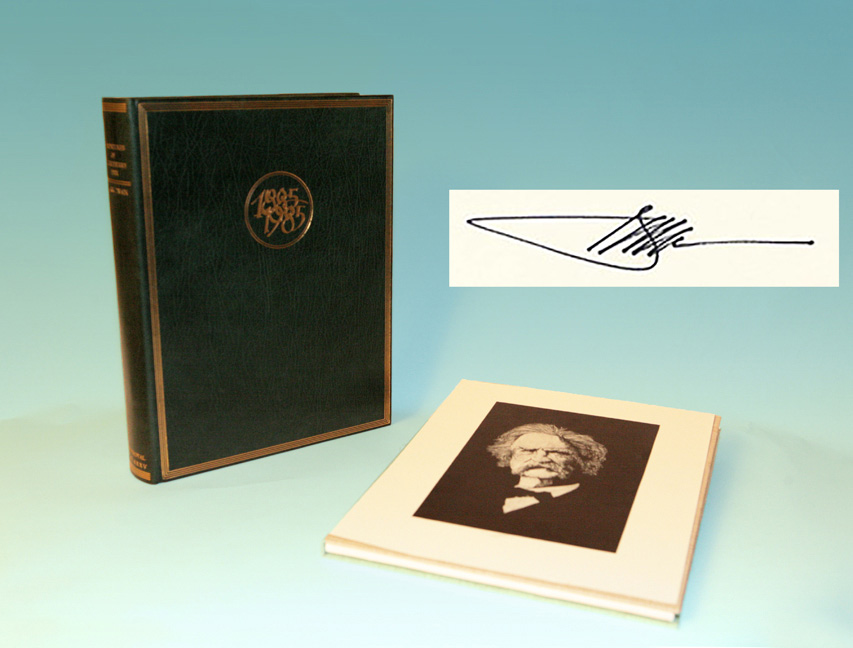 Can there even be a list of good summer books that doesn't include Adventures of Huckleberry Finn? We think not. And though you've probably read this classic tale before, there is no better time to pick it up and join Tom and Huck again.
2. Walk Two Moons by Sharon Creech
Interested in Young Adult literature? Perhaps you should be. And going back to the best of '90s YA Lit, you'd find Sharon Creech. We like Walk Two Moons for a summer read because of its road-trip storyline. You could always follow it up with Creech's Bloomability, another '90s favorite.
3. Love in the Time of Cholera by Gabriel Garcia Marquez
This book is an exploration of love, and if you've been reading this blog for any length of time, you know we love Gabriel Garcia Marquez. This title is one of our favorites, and that the plot is loosely based upon the star-crossed courtship of his own parents makes it all the more interesting to us.
4. Octopussy and the Living Daylights
by Ian Fleming
We could have recommended any number of Ian Fleming titles. We like them all. But we chose Octopussy and the Living Daylights, which is actually a collection of two shorter-than-novel-length stories. Sometimes, it's nice not to have to commit to a full-fledged novel, and this format may be just for you—a taste of typical Bond action in shorter the span.
5. Cup of Gold
by John Steinbeck
Steinbeck's debut and his only historical novel, Cup of Gold details the efforts of a Buccaneer to take over Panama and find a woman there who is deemed fairer than the sun. If you're not into that sort of thing, we'd fall back on Steinbeck's Of Mice and Men.
6. Beloved, Jazz, and Paradise
by Toni Morrison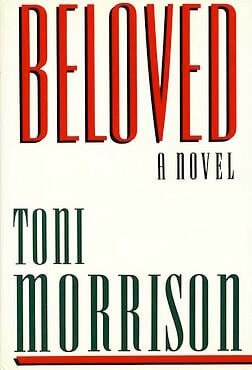 There's never a wrong time to read Toni Morrison. These three titles make up Morrison's trilogy on African American history. They are profound and important and will have you thinking long after you put them down. Beloved is set just after the Civil War while Jazz takes place in 1920s Harlem, and Paradise is set in the all-black town of Ruby, Oklahoma, population 360, which was founded by freed slaves.
7. One for the Money
by Janet Evanovich
In One for the Money, we meet Stephanie Plum. She's broke, newly single, jobless and in need of money before she loses her apartment. So, she turns to her seedy cousin Vinny and gets to work as a novice bail bondswoman. What could go wrong? This best-seller and New York Times Notable Book is sure to entertain. Extra bonus: if you like her style, there are over twenty more books to read starring this feisty heroine!
8. The Hunt for Red October
, by Tom Clancy
Perhaps political thrillers are more your speed. If so, The Hunt for Red October is one of the best. Immerse yourself in Jack Ryan's universe, and you'll be holding your breath until the end.
9. Message in a Bottle
, by Nicholas Sparks
Switching gears completely, Message in a Bottle is Sparks' tale of self-discovery and the courage it takes to go out on a limb for love. When a 36-year-old single mother finds a love letter while jogging along the shores of Cape Cod, she decides to take a dramatic leap that will forever change her life. Perhaps you like your summer reads a little fluffy. If so, this is a good one.
10. The Old Man and the Sea by Ernest Hemingway
We thought we'd finish out our list this year with a classic. Winner of the 1953 Pulitzer Prize, The Old Man the Sea chronicles seasoned fisherman Santiago and his battle to reel in a huge marlin. It may just inspire you to get out fishing yourself this summer…after you finish a book or two, of course.