Steven Spielberg (who turns 73 today!) is more than just one of the most successful and well-respected directors in Hollywood—he's also a prolific adapter of books and other literary works for the silver screen. Some of his best known works, from Jaws (1974) to the Color Purple (1982) to Jurassic Park (1990), were originally based on books of various levels of literary acclaim. Because one of the great all-time literary and filmic pastimes is comparing novels to their screen adaptations, the book lovers of the world owe Spielberg a huge debt of gratitude (the fact that many of these films are truly great on their own doesn't hurt either).
Of course, like many high caliber directors, his name has been attached at one time or another to many more films than he could actually have created—which means there's an alternate universe somewhere in which Spielberg made sequels to ET (1982) and Close Encounters of the Third Kind (1977). Though many of us are no doubt relieved not to live in that reality, we might productively daydream about a world in which Spielberg had the time and inclination to work on even more literary material. To that end, here's a list of the top five Steven Spielberg literary adaptations that were never made:
1. The Talisman (1984)
Shockingly, Steven Spielberg and Stephen King have never worked together. Spielberg actually wanted King as a screenwriting collaborator on Poltergeist (1982), but King was on a transatlantic voyage when the offer went out and wasn't able to respond to it. That said, Spielberg has had the rights to King's The Talisman since the '80s, and as of yet he hasn't given up on the idea of making it a reality. The book itself (which was co-written with Peter Straub) clocks in at more the 900 pages, and—fittingly for our article—involves a young man named Jack Sawyer entering an alternate universe version of the American West (by way of his "twinner," which is sort of like alternate universe doppelgangers).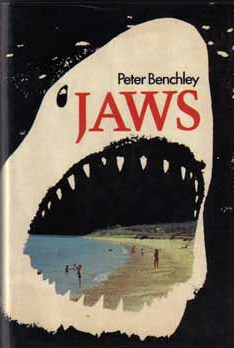 2. Congo (1980)
One of Spielberg's best loved films, Jurassic Park (1993), was famously based on a novel of the same name by Michael Crichton. But before that adaptation was even a glimmer in either artist's eye, Crichton apparently approached Spielberg with an earlier novel called Congo. The book was about the quest to find the Lost City of Zinj and its attendant caches of diamonds, and finds its band of heroes ultimately squaring off against a regiment of specially-bred gorillas. After the initial pitch for the adaptation failed to pan out, Crichton changed gears and decided to re-pitch it... as an Indiana Jones movie. He even tried to convince the acclaimed director that, "one of the book's most original inventions, a baby gorilla given the power of speech through a computer strapped to its back, was a perfect foil and sidekick for Indy." Regrettably or luckily, depending on how you think a techno-thriller entrant into the Indy-verse would have shaken out, Spielberg wasn't convinced. In 1995, Frank Marshall would finally bring the book to life on the silver screened. It starred Laura Linney and Dylan Walsh (with Tim Curry!) and was widely panned.
3. Lindbergh (1998)
A. Scott Berg's biography of the famous aviator (and enthusiastic eugenicist) was something of a sensation when it was released, offering up a deep, detailed, and unflinching portrait of a man that many American readers found captivating and mysterious. Spielberg certainly counted himself among those who were fascinated by Lindbergh's life story—particularly his famous solo flight from New York to Paris in 1927—and he purchased the rights to the book in 1998 before he had even had the chance to read it. Though he noted that the biography itself was one of the best he had ever read, in the end Spielberg simply couldn't find a way around Lindbergh's anti-Semitism, which Berg had laid bare for his readers. Not wanting to craft a hagiography of someone who's personal views were so abhorrent, Spielberg ultimately laid the project aside.
4. Something Wicked This Way Comes (1962)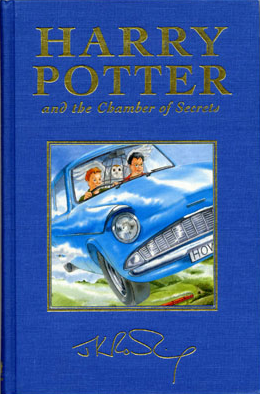 Though the rights to Ray Bradbury's famous tale never changed hands, this one is on the list because of the obvious influence that Bradbury's writing would have on Spielberg's later science fiction and fantasy films. Bradbury explores themes of youth and innocence through darkly mysterious carnival that comes to a small town, prefiguring the kind of supernatural coming of age story that a lot of modern genre fiction would take up. The book was ultimately made into a film by Disney, and Bradbury (who wrote the screenplay) actually counted it as one of the better adaptations of his work. Still, it's hard not to wonder what might have come of a Spielberg adaptation.
5. Harry Potter (1997-2007)
By the time J. K. Rowling's books were set to be made into films, they were already an unstoppable global force, so it seems only natural that a studio would offer the directing job to one of the most famous directors on the planet. Spielberg didn't doubt the books' potential for success on the silver screen—in fact, he was convinced that they'd be successful, which was part of the reason he turned the franchise down. As he put it in 2001, "It's just like withdrawing a billion dollars and putting it into your personal bank accounts. There's no challenge." At this point, some of you might be feeling a little bit cheated out of a Spielberg Harry Potter adaptation, but in point of fact the reading/movie-going public may have dodged a bullet on this one. Why? Because Spielberg's early vision for the films were radically different than what we ultimately wound up with. To wit, his first thought was that he'd probably want to shorten the project by condensing multiple books into individual films; and, what with all of the magic, his gut feeling was to make something animated, rather than live action.
While there's more than a couple of entries on this list that bear dwelling on, and some of you might be inclined to daydream about the alternate reality where the fourth Indiana Jones movie had talking cyborg-gorillas, it seems like the reality we live in can at least lay claim to the better Harry Potter adaptations.