Jack Nicklaus is such a wildly accomplished golfer that listing out his achievements almost seems tedious. Though, perhaps it would reflect the slow, systematic nature of golf itself to cite each of his 18 major championship victories, his 73 PGA tour victories, and his double and triple career grand slams. After the spirit of his own writings (more on those later), however, we'll keep the introduction brief: Jack Nicklaus is probably the greatest golfer of all time, and throughout his long and varied life and career he's done and accomplished a number of odd, surprising, and delightful things. Here are 7 of the most interesting.
1. In College, He Planned to Become a Pharmacist…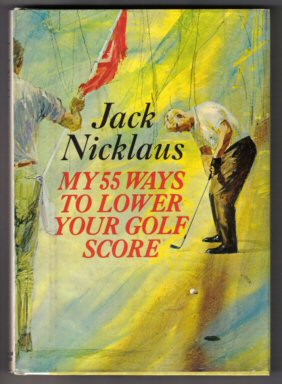 Born in Columbus, Ohio in 1940, Nicklaus possessed obvious athletic ability from an early age. He could have played basketball at the collegiate level, and he began golfing was he was as young as 10. For all the preternatural gifts he may have had, however, he didn't initially envision a life as an athlete for himself. His parents were pharmacists, operating a chain of drugstores, and his plan was to enter the family business. When he enrolled at Ohio State in 1957, he entered the pre-pharmacy program with the intention of doing just that. Obviously, things didn't quite work out as planned.
2. …Until He Decided to Switch Gears
With the benefit of hindsight, it should be pretty easy to see what were this story is going. Nicklaus decided to switch away from his pre-pharmacy course of study in order to pursue… a career as an insurance salesman. The reasoning, seemingly, was that this would maximize his ability to continue golfing at the amateur level while he worked. By this time, he had already competed in the Walker Cup tournament and the British Amateur, but it wasn't until his last year of college that he realized he could make more money and better support his new wife and children as a professional golfer.
3. His Rivalry with Arnold Palmer Extends to Soft Drinks
It was obvious fairly early in Nicklaus' career that he was going to be a high-level competitor. To wit, in the 1960 U.S. Open he finished a mere 2 shots behind established legend Arnold Palmer. Two years later, he beat Palmer by 3 shots, launching a professional rivalry that would help shape the larger narrative of Nicklaus' career. While their rivalry (which also occasionally featured Gary Player) lasted for decades on the links, in recent years it's entered a new arena: soft drinks. Here, Arnold Palmer has a distinct edge (lending his name to the popular iced tea and lemonade combination), but Nicklaus' name does actually appear on Arizona's line of Golden Bear Lemonades.
4. He Wasn't Big on Competition Avoidance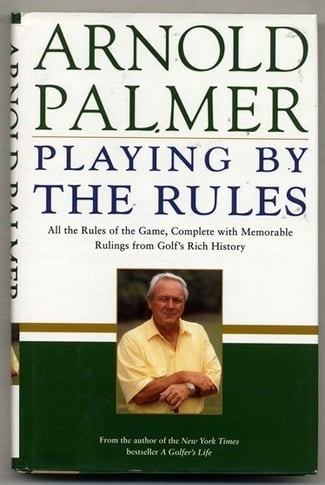 For most sports (and some sports figures), competition-avoidance is a key survival strategy. Major League Baseball, for instance, infamously barred its players from playing in the burgeoning Mexican League in the 1940s, banning anyone who played in the Mexican League (LMB) from playing in the MLB for 5 years—which was more than enough to prevent the LMB from becoming serious competition in terms of perceived talent. Apparently, this kind of tactic never really appealed to Jack Nicklaus. In fact, he actively went out of his way to increase the level of competition he was facing. To wit, during the 1977 Ryder Cup tournament, Nicklaus strongly suggested to the British PGA that it make changes to the tournament rules in order to enable more European golfers to compete, in order to raise the standard of competition. Not content merely to perennially win tournaments, Nicklaus wanted to win against the best possible golfers.
5. He's Designed Golf Courses… For Video Games
If he were anyone other than Jack Nicklaus, there's a good chance that by now the lauded golfer would be better known as a designer than an athlete. Nicklaus Design, which he runs with his sons and son-in-law, has at this point designed more than 1% of the world's total golf courses, with 410 courses in more than 40 countries. And their design work isn't limited to real world courses—Nicklaus' designs have also been featured in computer games. This is, perhaps, fitting, considering that Nicklaus has lent his name to a series of golfing video games going back to 1988's Jack Nicklaus' Greatest 18 Holes of Major Championship Golf.
6. His Face Was on Money
Anyone who's interested in the history of golf can tell you that Scotland figures prominently in its history. The game was invented in 15th century Scotland (where it was so popular that James II banned it, worrying that it would distract young men from the practice of more useful skills like archery), and the Old Course at St. Andrews (which opened in the 18th century on the site of an even earlier set of links) is often cited as the "home of golf." Needless to say, they take the sport extremely seriously over there. So seriously, in fact, that in 2005 the Royal Bank of Scotland put Jack Nicklaus on a special commemorative 5 pound note—an honor that has also been bestowed on Queen Elizabeth II (on a 10 pound note), Alexander Graham Bell, and Robert Louis Stevenson (both on 1 pound notes).
7. He's a Prolific Writer
Somehow, in addition to all his many accomplishments as a golfer, designer, and businessman, Nicklaus has also found the time to write fairly extensively on the subject of golf. Just a few years into his professional career, Nicklaus wrote and published My 55 Ways To Lower Your Golf Score (1964), a slim volume that quickly became a popular reference for golfers. About a decade later, he published Golf My Way (1974), which remains one of the best loved and best selling instructional books on the subject. Nicklaus has also written a pair of autobiographies and a handful of other instructional pamphlets on both golf technique and golf course design. Interestingly enough, this is another area in which he competed with longtime rival Arnold Palmer, who was himself the author of dozens of books.