With a long list of awards to his name, Salman Rushdie is an author capable of inciting passionate loyalty or fierce hatred. Not only can he claim a Booker Prize, a Golden PEN Award, and several "author of the year" designations in various countries, but Rushdie also has a fatwa issued against him in Iran after his controversial book The Satanic Verses was published in 1988. He has lived under constant threat of execution, while also receiving praise, support, and even knighthood. Rushdie's life has been full of ups and downs – here are eight interesting facts you might not know about him.

#1 – Rushdie's first worked as a copywriter. Advertising came naturally to him, although he rarely talks about this part of his life. Rushdie continued working for an agency while writing his first two books, only quitting after his second book took off.

#2 – Rushdie's first novel was not a huge success. Published in 1975, Grimus was the first title to Rushdie's name, but it did not go over well with critics or readers. This novel fell into the fantasy and science fiction genres. According to Peter Kemp, the work "nosedived in oblivion amid almost universal critical derision."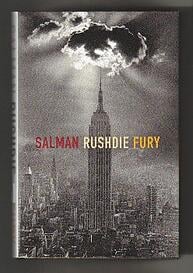 #3 – Rushdie achieved his fame after publishing Midnight's Children. This was his second book, and it received a completely different reception from his first. Although it also had fantasy elements, many speculate that the book was semi-autobiographical. Rushdie has refuted this interpretation.

#4 – The content of The Satanic Verses is not the only complaint the Islamic community has against Rushdie. While the book's depiction of Muhammad is often cited as the reason Rushdie has experienced so much hatred, many conservative Muslims were just as offended by the life choices made by Rushdie. Some believe he abandoned and disrespected his upbringing, his country, and his traditions after moving to England.

#5 – Rushdie went into hiding for ten years after the fatwa was issued. The reaction to The Satanic Verses was violent. Death threats were made, bookstores were bombed, and Rushdie no longer felt safe in the public eye. While still make appearances on occasion, he spent a large part of ten years keeping his location a secret. Although he is no longer in hiding, Rushdie reports that he still receives an annual reminder from the Iranian government about their plans to execute him.


#6 – Despite his hardships, Rushdie never stopped writing. He has currently published nine novels, along with many essays. His work frequently explores and scrutinizes organized religion and politics.

#7 – Rushdie was raised as a Muslim, although he ultimately declared himself an atheist. To appease those who wished to execute him, he publicly announced a return to Islam in 1990. His "change of heart" did nothing to stop the death threats, and he later admitted that it was all for show.

#8 – Rushdie has had a tumultuous personal life. He has been married four times, and he has been romantically linked with many actresses and models.