What must it feel like to be a part of a successful family? On one hand, being able to learn from and share experiences with those closest to you is certainly incredibly valuable. On the other hand, it is often daunting for members of the same family to follow in the footsteps of their parents or siblings. The Redgrave family is a premiere example of a modern-day dynasty, and its kingdom is the stage and screen. According to Lynn Redgrave, the family's acting history spans five generations. To be sure, actress and author Lynn Redgrave knew what it felt like to come from a talented family.
The Theatrical Redgrave's Family Tree
Lynn Redgrave was born on March 8, 1943. She was the third child born to Michael Scudamore Redgrave and Rachel Kempen Redgrave. Michael was an actor and director who in his lifetime starred in such productions as the film version of The Importance of Being Ernest (1952), Dead of Night (1945), and Mourning Becomes Electra (1947). For Mourning Becomes Electra, Michael earned an Oscar nomination. According to his official biography, he is best remembered for his roles in Shakespearean productions. He starred in Macbeth in 1947 at the Aldwych Theatre and as King Claudius in Hamlet in 1963 at the National Theatre.
Lynn Redgrave's mother, Rachel, was also an actress. She attended the Royal Academy of Dramatic Arts in London and debuted in the role of Juliet in Romeo and Juliet at Stratford in 1932. She, too, held many Shakespearean roles in her career, and she also appeared in over a dozen films including Out of Africa (1985) and Déjà vu (1998), in which her daughter Vanessa also starred.
Indeed, Michael and Rachel Redgrave produced children who would follow in their acting footsteps. Those children went on to produce children who would take up the family mantle, as well.
Vanessa Redgrave, for her part, was supremely successful. Like her parents, Vanessa starred in many Shakespeare productions throughout her career. She had a break-out role in As You Like It when she played Rosalind in the 1961 Royal Shakespeare Company production. She went on to win an Academy Award for supporting actress in Julia wherein she played the title character. She won a Tony Award in 2003 for her work in Long Day's Journey Into Night. She was nominated countless times for her differing roles and received numerous other accolades. Arguably, she was the most successful of her siblings.
Corin, the second born of Michael and Rachel, starred in numerous Shakespearean plays throughout his career, beginning in 1961 when he played Lysander in Tony Richardson's A Midsummer Night's Dream, and on to 2005 when he starred as King Lear for the Royal Shakespeare Company. Corin is also known for his work in films such as Four Weddings and a Funeral and Name of the Father as well as for his political activism.
Lynn Redgrave's Work
So, that brings us to Lynn. Even a list of a few of the accolades earned by her family members is an intimidating one to behold. Yet on her personal website, Lynn is quoted as stating: "I am proud to be a part of a family of actors embracing as it does more than five generations."
Lynn Redgrave was certainly no slouch in the acting world, carrying on her family's theatrical legacy with poise and humor. She won Golden Globe Awards for her roles in Gregory Girl and Gods and Monsters. She was nominated for an Oscar for Gods and Monsters, as well. She was also nominated for a Tony Award in 1993 for Best Actress in a Screenplay for Shakespeare for My Father.
Shakespeare for My Father was a one-woman production based off the autobiography section of Lynn's book, This is Living. The production was cathartic for Redgrave, who, throughout the production comes to terms with her father's absence during her childhood, all through the lens of Shakespeare's plays. Lynn's husband at the time produced the play, making it a complete family affair.
Not only did Lynn work with her husband and take her father as her subject matter, but Lynn and Vanessa performed alongside each other in numerous productions. Likewise, Lynn also worked with other family members on occasion. In The Guardian's obituary for Lynn, they remark on the family's joint prowess:
"Her 1991 television remake of Whatever Happened to Baby Jane? with Lynn and Vanessa in the Bette Davis and Joan Crawford roles respectively, is a collector's item. The sisters also starred together in a riotous and emotionally raw 1990 revival of Chekhov's Three Sisters at the Queen's Theatre, directed by Robert Sturua of the Rustaveli theatre in Tbilisi, Georgia. Vanessa played Olga, and the sisters' niece Jemma Redgrave (Corin's daughter) played Irena. Lynn's Masha was an unforgettable, frustrated bundle of nervous energy seeping through her cigarette smoke, musical wails and sudden cries."
Lynn married John Clark in 1967. The couple stayed together until 2000. Clark had fathered a child with Lynn's assistant. She thought the baby was her grandson because her assistant was romantically involved with her son, as well. The divorce was ugly and Redgrave's name was all over the tabloids as a result. Only two years after the divorce was finalized, Lynn was diagnosed with breast cancer. She battled the disease for eight years, passing away in 2010.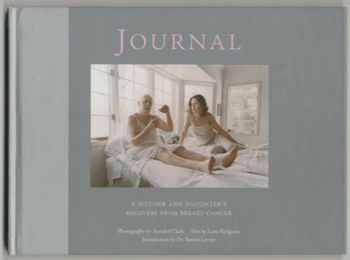 Lynn Redgrave's Books
Lynn Redgrave documented much of her life through words. As previously mentioned, she wrote This is Living in 1991. The book chronicles her struggles with her weight and eating disorders. Lynn also opens up in her book, Journal: A Mother and Daughter's Recovery From Breast Cancer, which, not surprisingly, she worked on alongside her family, specifically her daughter, Annabel Clark.
Redgrave also lent her talents to other authors and served as the narrator for several audiobooks including Cornelia Funke's Inkheart trilogy.
It's safe to say Redgrave's legacy will live on in her written work, her spoken work, and her theatrical work. And the next generation of Redgrave's has already taken up the family's mantel, as well.
Sources: The New York Times, Redgrave.com, The Guardian