Are you thinking about making a life change in 2022? Whether you're planning to change jobs or careers, or you're simply considering that makeover you've been putting off for years or decades, now is the time to find yourself anew. If the pandemic has taught us anything, it's that life is short, and everyone's time is limited. So why not make the best of it by being the version of yourself you've always been seeking? Let's get the New Year started the right way, literature-wise, with some of the best works of fiction about making a life change. We want to be clear: these aren't a list of self-help books, or a list of how-to books designed to help you choose a career. Rather, they're works of literary fiction in which one or more of the characters takes the possibilities of a new year and a new start to heart, for better or for worse.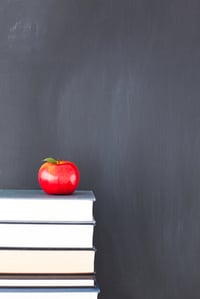 Howl's Moving Castle
You've probably seen the animated film of Howl's Moving Castle, directed by the inimitable Hayao Miyazaki. Yet before Howl's Moving Castle was a moving, it was a novel written by Diana Wynne Jones and published in 1986. The novel, like the animated feature, tells the story of Sophie, a character who is transformed and aged by the cursed Witch of the Waste. Over the course of the movie, Sophie manages to break the wretched curse by befriending the wizard Howl, transforming into a better version of herself than before. If you're looking for a reading copy, you can easily find a paperback reprint from Greenwillow Press for just a few dollars. However, if you're thinking of adding the book to your rare book collection, you may want to seek out a first edition from Methuen Children's Books. The first edition was published in London. Even a first U.S. edition from Greenwillow Books, also printed in 1986, will cost you upwards of $1,000.
The Picture of Dorian Gray
Let's be honest and up front: we don't necessarily recommend selling your soul for youth and beauty. But if you're thinking about it in the New Year, you might find yourself interested in reading Oscar Wilde's The Picture of Dorian Gray (1891). If you're not already acquainted with the plot of the novella, we really don't want to spoil it for you. But if you haven't already begun collecting the works of Oscar Wilde, or developing another collection in which the novella might fit, we recommend finding a reading copy. Given that the book is now more than 130 years old, it has been reprinted a number of times and by various presses. You can easily find a paperback copy to satisfy your reading pleasures for a few dollars. Yet if you're thinking of adding a first edition to your collection, you need to be prepared to spend about $30,000 in the current market. If you're not yet ready for that kind of investment, you can still find a second edition for a few thousand dollars.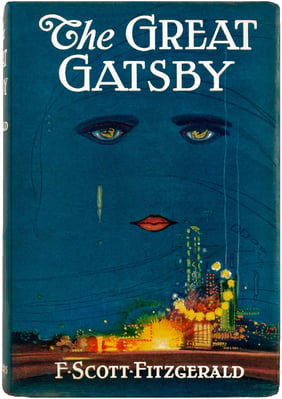 The Great Gatsby
Hoping to change your identity in order to impress and woo your one true love? Why not turn to the classic novel by F. Scott Fitzgerald, The Great Gatsby? While this novel has been over—and often poorly—taught in middle school and high school classrooms across the Western world, we urge you to revisit the story of Jay Gatz, a World War I veteran who transforms himself into the millionaire Jay Gatsby, only to meet a tragic, Jazz Age end. Fitzgerald's ability to craft a tragic romance is unlike any other writer of his era, and we remained enamored with his writing each time we revisit The Great Gatsby or another of his novels. If you're seeking out a first edition with an intact dust jacket for your collection, you need to plan to spend a small fortune. The first edition, published by Charles Scribner's Son's in New York in 1925, easily sells for tens of thousands of dollars when it's on the market.
Les Misérables
Victor Hugo's 1862 masterpiece is a triumph of human transformation and redemption through the protagonist Jean Valjean. The novel has been adapted for cinema, stage, song, and so many other mediums. We're assuming you know the story, but perhaps you haven't yet read the nineteenth-century novel in full. A first edition of this text is extremely hard to come by, and these objects rarely appear on the market. If you're in the hunt, it's likely to be the priciest by far of all the first editions we've mentioned here.
If you're ready to make a change in the New Year, why not start by reading about some of the most famous characters in literature who have done the same? Our list is designed to get you started, but we encourage you to explore the vast array of novels that teach about the virtues and vices of making a change.