William Jefferson "Bill" Clinton received a $15 million dollar advance for his autobiography, My Life (2004)⁠—one of the largest advances ever received for a book. By all measures, the book was a great financial success, selling 2,250,000 copies and earning Clinton $30 million dollars. Yet this achievement did not come easily; it took Clinton over two years to write the book, written in longhand in sixteen notebooks, with no help from a ghost writer.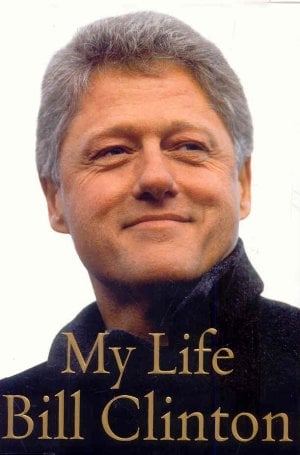 Clinton, of course, is not famous for being an author, but for being the 42nd President of the United States. His politics bridged important partisan gaps, and his charm played a role in his political success. His final three years in office saw budget surpluses, and his two terms in office presided over the most prosperous peacetime expansion in American history. He left office with an end-of-term approval rating of 65%, the highest since Eisenhower.

However, Clinton's presidency had its share of complications. His military interventions in Somalia and Kosovo drew criticism, and his healthcare bill⁠—created in the effort to bring coverage to many Americans—was shot down in Congress. His most famous impropriety was the Lewinsky scandal, opening Clinton up to personal aspersions, as well as the charge of perjury that led him to become one of the only two U.S. presidents ever to be impeached.

Clinton addressed many of these matters, even his infamous scandal, in his autobiography, My Life. Upon publication, the book was ridiculed for its considerable length (the first edition was 957 pages). His successor, George W. Bush, joked that it was ten thousand pages long. In the autobiography, Clinton discussed his humble Arkansas upbringing, and was candid about the abuse his family endured from his alcoholic stepfather. These conflicts would sometimes necessitate physical and police intervention, and his early life was punctuated by this private struggle.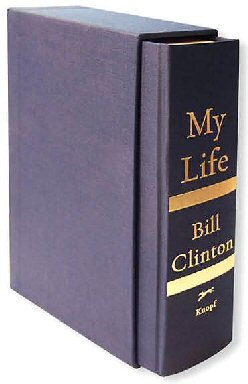 Despite this adversity, Clinton was a good student. He was awarded the prestigious Rhodes scholarship, spending a year at the University of Oxford. Much of his political success would ride on his appealing diversity of experience: a man from a modest upbringing with an advanced and worldly intellect.

Clinton's autobiography has been praised not only as a fantastic glimpse into the person behind the presidency, but as a representation of a specific time in history. Other critics were less impressed. Some perceived Clinton as preoccupied with manipulating readers' opinions and rewriting history. Others criticized the book as rambling and hastily edited.
Since publishing his autobiography, Clinton has written two other books. The first, Giving: How Each of Us Can Change the World (2007), focused on charitable living. Back to Work: Why We Need Smart Government for a Strong Economy (2011) focuses on the issues facing legislators in post-Recession America. The prevailing argument of the book advocates for an interplay between the private sector and government in order to support a robust economy.
In 2018, Bill Clinton collaborated with James Patterson on the novel, The President Is Missing. The New York Times Book Review called it "ambitious and wildly readable."
After his presidency, Clinton never really retired. His speaking circuits are lucrative and popular, his political endorsements are vehemently coveted, and he has continued to generate solutions to American leaders and listeners. Civic and public duty appears to be a lifetime engagement to the former president, and his books stand as a sure testament to his ongoing influence.