High school teachers and college professors across the country assign Maxine Hong Kingston's The Woman Warrior: Memoirs of a Girlhood Among Ghosts (1976). At the same time, other readers have discovered this book through articles on feminism and literature, or interviews with the author concerning her work with Vietnam veterans and immigrants interested in storytelling. If you've read Kingston's memoir, you probably know that she was born in California to parents who emigrated from China. But what else should you know about this novel that's slowly becoming part of a multi-ethnic literature canon? Read on to learn five important facts about The Woman Warrior.
1. The Woman Warrior and the Genre of "Memoir" Writing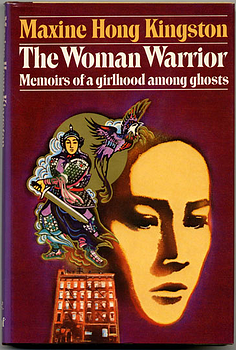 When Alfred A. Knopf published The Woman Warrior in the mid-1970s, "memoirs" didn't exactly exist as a known form. Sure, a number of famous politicians and thinkers had written about their own lives, and some of these books were even described in the terms of memoir. However, Kingston's book helped to define a new genre of memoir writing. For readers in 1976, Kingston used literary form to show readers that telling the story of one's life could move between boundaries of truth and fiction. To be sure, The Woman Warrior doesn't just tell the story of Kingston's parents or the author's own upbringing in California. Rather, it seeks to bring together the lives of Kingston, the women in her family with whom she has complicated yet strong relationships, and the courageous female characters of Cantonese folklore.
In the years since Kingston's work of creative nonfiction appeared on bookstore shelves and on literature syllabi, more writers have discovered the fluid genre of the "memoir" and have turned it into a form that's both accessible and unique.
2. Cantonese Folklore in the American Novel
By introducing elements of Cantonese folklore into her distinctly ethnic American experience, Kingston intertwines her familial history with her cultural history. Indeed, she presents readers with figures like Ts'ai Yen (or Cai Yan), a female poet of the Eastern Han Dynasty in the 2nd century, or Fa Mu Lan (better known to Western audiences as Hua Mulan), the fabled Chinese woman warrior who fought in the army in the image of a man. American audiences, of course, have come to know Hua Mulan through the animated Walt Disney film of the same name.
3. Most-Taught Book on College Syllabi
Given that Kingston's book has become quite popular in the last thirty years, it shouldn't come as too much of a surprise that it's one of the most popular texts to be read in college courses across the country. Critics have described it as a fixture on twentieth-century literature syllabi, as well as a key text in courses outside literature departments. For instance, seminars on feminist thought, cultural anthropology, and folklore have turned to The Woman Warrior. In each of these disciplines, Kingston's book has become a significant text for comprehending the relation among emigration experiences, ethnic American history, and literary genre writing.
4. Literature and Second-Wave Feminism
It's significant that Kingston's memoir has appeared in hundreds of feminist theory courses across the country, as many critics have contended that it allows readers to envision many of the tenets of second-wave feminism. Second-wave feminism—which began in the 1960s following earlier feminist efforts to achieve the vote—focused on issues of gender equality that affected women at home, in public, and in the workplace.
The Woman Warrior helps us to think through the relationship between early feminist advocacy in the 19th and early 20th centuries, as it ties together the struggles of a contemporary Chinese-American woman with the fighting spirit of her familial and cultural ancestors. Kingston's memoir ultimately teaches us that feminist thought doesn't simply come in waves, but in fact is part of a continuing trajectory that reaches toward equality of thought and experience.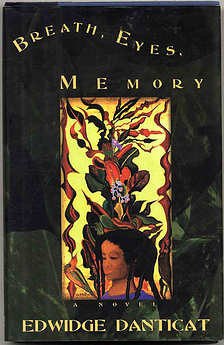 5. Collecting The Woman Warrior
This book might be more available for your collection than you might think. As it turns out, a first edition of The Woman Warrior is relatively affordable. Indeed, even a signed copy of a first edition could even be within reach of a collector on a budget. Are you thinking about starting a collection that focuses on immigrant women writers in America? If you seek out a first edition of Kingston's famous first work, you could easily begin placing it alongside the works of more recent writers of multi-ethnic literature like Bharati Mukherjee, Amy Tan, and Edwidge Danticat, to name a few.
Reading and collecting the work of women writers whose literature focuses on immigrant experiences in America just may turn out to be one of the most fulfilling collecting experiences yet. While Kingston is well known to readers, other women writers are waiting to be discovered and elevated to a similar canonical status.