The first title that comes to mind at the mention of esteemed author Miguel de Cervantes is undoubtedly Don Quixote, and for good reason. But Cervantes is an esteemed author for many reasons, or rather, thanks in large part to the entire body of work he produced. So, if you've read Don Quixote, or plan to start your purvey into this legendary author's canon with that great novel, what should you read of Cervantes' work next? Let us help.
Don Quixote de la Mancha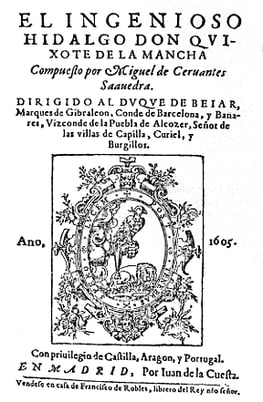 Before we tell you what to read next, let's first take a moment to highlight Don Quixote. Published in two parts (in 1605 and 1615), the story is now almost universally printed in one volume and is widely considered the first example of the modern novel. In fact, in 2002, it was voted the best book of all time by a group of the world's 100 most prominent authors. What makes Don Quixote so special? It's the satire. It's the lens into the society of both then and now. It's the way in which the Don and his trusty sidekick Sancho Panza interact. Read Don Quixote, and you'll find that the "the proof of the pudding is in the eating". Don Quixote, either in the original Spanish or in one of a number of well-done translations, will not disappoint.
Novelas ejemplares
When you've read Don Quixote and you realize that you need more Cervantes in your life, then we'd direct your attention to his Novelas ejemplares, or Exemplary Novels. Published in 1613, these exemplary novels are a group of 12 short stories with a range of foci. Cervantes deals with love, tragedy, politics, and societal conventions, all with a conversational, often humorous voice that is sure to draw readers in. We'd highly recommend you take a look at the list of these dozen stories to choose for yourself which one you'd like to begin reading. If we had to offer a suggestion, we'd point your attention to "Rinconete y Cortadillo" which details the exploits of a couple of misfit thieves. If you're interested in happily ever afters, then the quartet of El amante liberal, La señora Cornelia, Las dos doncellas, and La española inglesa is for you. For a twist on the idea of happily ever after, be sure to read El celoso extremeño. We don't want to give too much of the storyline of each of these novellas away, but rest assured, Cervantes' style is sure to please.
La Galatea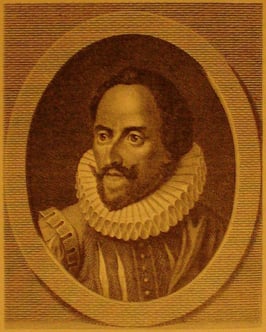 Speaking of Cervantes' style, to read a sample of his early work, we'd recommend checking out La Galatea. Published in 1585, La Galatea is an example of the pastoral style of the day, but Cervantes turns it on its head. Cervantes takes liberties with usual pastoral tenants and doing so allows him to comment on the validity of pastoral tropes, which, before hadn't been disrupted in such a way.
The storyline of La Galatea centers on the characters, Elicio and Erastro, who are both in love with the same woman. Numerous sub-stories and secondary characters are also present. However, the crown jewel of La Galatea is thought to be the poetry Cervantes employs. In many ways, it appears that Cervantes used the novel merely as a vehicle to produce poems in the Spanish and Italian tradition.
While some scholars argue that doing so—and including so many characters and plotlines—led to a disjointed story that lacks unity and an adequate conclusion, we'd still recommend this work. Have you read it? Let us know what you think in the comment section below this article.
Hopefully these recommendations give you a good place to start your Cervantes reading. If you're looking for even more, we'd draw your attention to some of Cervantes' dramatic works. He wrote eight full plays in his lifetime and eight entremeses or shorter dramatic farces.
Source here.