Jane Smiley may not be a household name, but she has certainly earned her place among the esteemed writers of today. The Pulitzer Prize winner brings clarity and truth to any topic she touches, from the struggles of farm women to the history of the novel.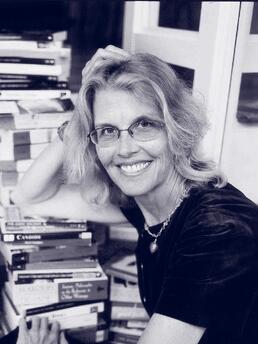 Smiley was born in California and raised in a suburb of St. Louis, Missouri. She earned an MA, MFA, and PhD from the University of Iowa, where she taught English and creative writing for nearly 15 years. She eventually returned to her Californian roots, but her time in the Midwest remained an important influence on her writing.
Take, for example, her Pulitzer Prize-winning novel, A Thousand Acres. It's King Lear in a cornfield, but so much more. Smiley spun Shakespeare's tragic play King Lear into a modern day tale of a farm owner who split his land between three daughters. One daughter objects and is cut out of the will, which sends the dominoes falling, revealing a dark past of abuse and rape. Some say it's a feminist version of the Lear story; others praise Smiley's use of rural community as a new setting.
Before earning the 1992 Pulitzer Prize, Smiley was already garnering attention from literary critics. Her first novel, Barn Blind, brought readers into the grittiness of the "equestrian fancy" (as one review said). Ordinary Love and Good Will, a pair of unconnected novellas published together, delve into the inner workings of family from a mother's and father's point of view, respectively. Smiley has a rare talent for infusing poignancy and stark reality into what are often seen as insubstantial topics or themes.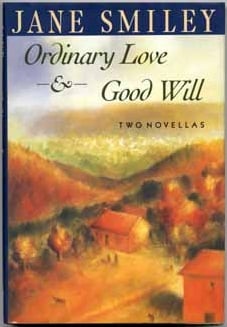 Versatility and curiosity are excellent traits for an author, and Smiley shows off both with a publication history that includes: literary fiction, novellas, biography, satire, oral history, steamy romance, books for young readers, and opinion blogging.
One of her most striking explorations led to her nonfiction book, 13 Ways of Looking at the Novel. Struggling with writers block, Smiley decided to survey 100 novels in order to study the art form. Afterwards (with a few novels in between), she wrote a biography of John Atanasoff, a "digital pioneer" who played a large part in the invention of computers. For several years, Smiley was a weekly blogger at The Huffington Post where she tackled subjects from the benefits of divorce to the weaknesses of the Bush administration. In recent years, she has turned her attention back to her love of horses, publishing several equestrian novels for young readers. "Don't be fooled by the 'middle-school' marketing," says her website. And considering Smiley's track record, I'm prone to agree.