Ambrose Bierce caused quite a ruckus as a writer. Public opinion surrounding the man can be summed up in one fact: he carried a gun to ward off detractors. Bierce was sarcastic, brutally tasteless and very good at not making friends. He was also a fantastic wordsmith. For being such a divisive public figure, he backed it up with a commitment to his craft. His extensive repertoire covered all facets of prose from journalism to poetry and most famously, short stories. Bierce's trailblazing life would end under mysterious circumstances in Mexico. To this day no one knows exactly how Bierce died, but his life is a story worth telling.
Beginnings and the Civil War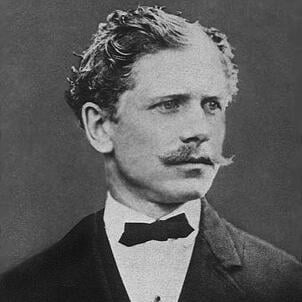 Bierce
was born on an Ohio farm in 1842. He had twelve siblings, all of whose names began with the letter "A." Bierce's early life was full of reading, although he didn't begin his professional career as a writer. Bierce jumped around, first working as a printer's assistant, then as a laborer before spending time in retail. Like all Americans, Bierce felt the impact of the
Civil War
. He enlisted in the Indiana Volunteers and would go on to endure years of intense warfare. As a Union soldier, he would see such legendary campaigns as the Battle of Shiloh and Sherman's March. The war had a profound impact on Bierce and shaped his worldview and stories for years to come.
Early Career and Personal Life
Newspapers were the medium of the day for showcasing writers, and Bierce flocked to the spotlight. Bierce saw his work and reputation grow in publications like the Californian, the Golden Era, and the News Letter. His brand of social commentary found one of its first homes in the literary journal The Argonaut. It was here that his famous column "The Prattler" was born. Readers grew familiar with Bierce's style of pessimistic prose and merciless commentary. Soon, Bierce ruffled enough of his readers' feathers and began to carry a gun to protect himself. But, his quarrels didn't stop there. Bierce encountered robbers during a brief stint in the South Dakota mining industry. And, his personal life was just as rocky. He was a neglectful husband, and his family was prone to tragedy. At seventeen, his son Day Bierce killed a man who admired his love, and then shot himself. In short, Bierce was a hardened man who often found difficulty in life, yet his literary contributions have had a great influence on the written word.
The Devil and the Bridge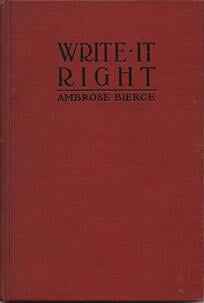 Two of Bierce's most famous works are the short story "An Occurrence at Owl Creek Bridge" and his collection of satirical definitions, "The Devil's Dictionary." Although different in form and tone, the two offer great insight into the writer's versatility. Informed by his experience in the Civil War, "Owl Creek" is the story of man's confrontation with death. As Bierce unravels his short story, each sequence is full of detailed descriptions of the physical and mental tolls of approaching death. "Owl Creek" is full of morose language and graphic descriptions, both staples of Bierce's writing.
"The Devil's Dictionary" has its origins in Bierce's newspaper and magazine columns. Bierce was a champion of satire and would often fill his columns with "fake" definitions. These definitions were retellings of any and all words, full of social satire and humor. For example, under "Aborigines" you would find "n. Persons of little worth found cumbering in the soil of a newly discovered country. They soon cease to cumber; they fertilize." Under "Peace" Bierce writes "n. In international affairs, a period of cheating between two periods of fighting." A collection of these definitions eventually became published as "The Devil's Dictionary." These quick-witted definitions showed Bierce as a fierce social commentator - one who would influence writers and thinkers for generations to come.
"Adios."
Equal to his fame as a writer is the mystery of Bierce's death. After years of notoriety and infamy, Bierce left the United States for Mexico. It's unclear what the writer intended to accomplish. If we take his word for it, Bierce was off to Mexico "because (he) likes the game." Another theory suggests Bierce left with the intention of losing his life. Bierce made his way south and was able to keep a correspondence with his niece. Writing to her, Bierce famously reflected, "I don't know where I shall be next. Guess it doesn't matter much. Adios." A few clues tell us that Bierce intended to meet up with Mexican revolutionary Pancho Villa, but that is all we know. Bierce disappeared in a vanishing act that has puzzled people for generations.
The themes and commentary of Ambrose Bierce are as relevant today as ever. His status as a short-fused iconoclast may turn off some readers, but his love for words and storytelling is worthy of appreciation.