Somewhere between freedom and slavery lies the seed of literary greatness. America's literary history has borne out this notion time and time again, from Frederick Douglass' Narrative of the Life of Frederick Douglass (1845) to Harriet Jacobs' Incidents in the Life of a Slave Girl (1861). For those authors and more, the tumultuous journey out of slavery defines careers laden with aesthetic triumphs and radical politics. This tradition of slaves turned literary superstars ought, by rights, to feature legendary Greek fabulist Aesop as its cornerstone.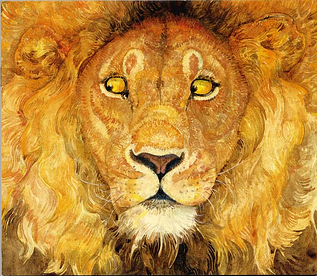 The acclaimed fabulist was, after all, a slave in the Greek province Samos during his early life. Eventually, having proved himself possessing uncommon wit and storytelling skill, he was granted his freedom and went on to advise kings and politicians on matters of state. His fables have survived for millennia (thanks in part to Aristotle and Herodotus) and remain reliable tools to delight and instruct children the world over, even inspiring similar efforts from Nobel Prize winner, Toni Morrison (Who's Got Game? Poppy or the Snake?) and Caldecott Medal-winner, Jerry Pinkney (The Lion & the Mouse). His position atop the cannon of former-slave authors, however, is not quite so clear cut.
Simply put, where the likes of Frederick Douglass and Solomon Northup (12 Years a Slave, 1853) plied their trade in advocacy of swift justice and abolitionism, Aesop's fables often took a much more conservative tack. The fabulist's frog parable for instance, describes a pond full of frogs who are dissatisfied after receiving a log in answer to their prayers for a king. Consequently, they are sent a deadly water snake to replace the log and the snake eats them with impunity.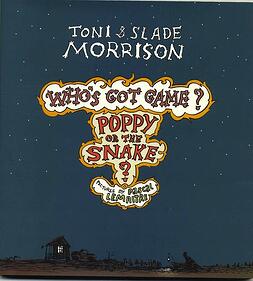 The message, rather than taken as an innocuous "be careful what you wish for," is leveraged into an argument against deposing the tyrannical king Peisistratus. With the help of his trusty fables, Aesop succeeds in convincing a group of would-be revolutionaries to endure further despotism for fear of change. The writing of slaves throughout history is overflowing with calls for social change, but in point of fact Aesop's work does quite the opposite.
While quelling revolutionary leanings may hardly seem grounds for any serious qualm, this act was by no means the peak of Aesop's reactionary tendencies. During an embezzlement trial, Aesop defended the accused using the fable of the fox and the hedgehog. Aesop advocated leniency for an unabashed criminal on the assumption that an even worse criminal would spring up in his place. In this instance, at least, Aesop's worldview is one of dire pessimism, and one which denies the possibility of change for the better. Not long after exonerating the embezzler, Aesop deployed the fable of the eagle and beetle, in which a breech of hospitality requites persistent vengeance, to defend himself from a mob intent on killing him for a theft he perpetrated. This time, his golden tongue proved unequal to the task of placating the just, and the mob flung him to his death. Aesop's lasting influence on western culture is undeniable, as is his wit and storytelling, but in the world of slaves-turned-authors, his reactionary politics stand as a curious anomaly.