"If you wrote a novel in South Africa which didn't concern the central issues, it wouldn't be worth publishing." – Alan Paton
It's frequently said that history is written by the winners. When it comes to some of the great humanitarian causes of the last century, it often seems that the winners write most of the great literature, as well. In the case of the American Civil Rights Movement, for instance, the American canon was able to embrace such monumental works as Richard Wright's Native Son (1940), James Baldwin's Go Tell it on the Mountain (1953), and Ralph Ellison's Invisible Man (1952). So too has the tradition of anti-apartheid writing in South Africa yielded not just powerful political statements, but some of the era's most enduring pieces of writing. This powerful vein of protest literature gave the world Nobel Prize-winners J.M. Coetzee and Nadine Gordimer. It gave us Zakes Mda and Lewis Nkosi. And, crucially, it gave us Alan Paton.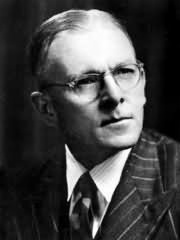 Alan Paton began his best known novel, Cry, the Beloved Country (1948), after he had already spent many years working as the principal at correctional facility for black youth. After he was denied entry into the services during World War II, Paton set off on a tour of the world's correctional facilities, visiting Northern and Central Europe as well as the United States and Canada. While the plot of Paton's novel would not focus heavily on prisons or juvenile detention centers as such, it's easy to see a link between Paton's professional interest in the forces of de facto segregation in 1940s South Africa and his tale of the Reverend Stephen Kumalo, a black South African minister who travels to Johannesburg in search of his wayward son Absalom.
Cry, the Beloved Country gives a beautifully wrought depiction of the labyrinthine nature of South African race relations, religion, and social instability. The book has gained its literary prominence over the years for a number of reasons. Paton's prose style, to begin with, offers his readers an eloquent, empathetic rhythm to latch onto (a stark contrast to the brutality to be found in J.M. Coetzee's writing style). By mixing in artfully deployed Biblical rhetoric and allusions (stemming, no doubt, from the author's erstwhile Christianity), Paton imbues a certain timeless energy into his account. Further, it certainly didn't hurt that the novel was shepherded to publication by Maxwell Perkins, editor of both Thomas Wolfe and Ernest Hemingway.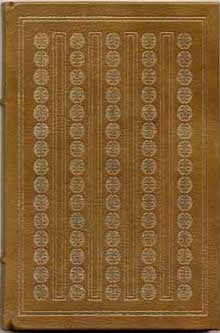 What may be most striking about Paton's magnum opus, however, is that it was published before the rise of apartheid. While many of Paton's noted contemporaries had long histories of fighting the institution in the coming decades (as did Paton himself—even going so far as to help create a political party), almost all of them suffering censorship and other forms of persecution, it was Alan Paton who saw, understood, and decried these racist social structures before they were officially codified into law. By taking up his fight before the enemy had even entirely congealed, Alan Paton is able to create what readers so often long for in protest (and indeed all) literature—a tale that brings prescience and enlightenment to murky ambiguities of the world.