Best known for her short stories, Alice Adams wrote eleven novels and published over 25 short stories in The New Yorker. Over the course of her career, she won many awards, including the O. Henry Special Award for Continuing Achievement and Best American Short Stories Awards. Her work unflinchingly explores platonic and romantic relationships and the happiness and disappointments that accompany them.
If you're interested in reading the works of Alice Adams, or adding any of her titles to your collection, read on.
Short Story Collections
Beautiful Girl (1979) is a collection of interrelated short stories centered around the theme of love. It includes the stories "Winter Rain," "Roses, Rhododendron," Home is Where," and "Jealous Husband."
To See You Again (1982) is a collection of short stories following themes of family, love, and change. It includes "Snow," "Legends," "Lost Luggage," "An Unscheduled Stop," and "At First Sight."
Return Trips (1985) is Adams' third collection of short stories. All of the included works follow the theme of travel. Included are the stories "Alaska," "Time in Santa Fe," "Barcelona," "Molly's Dog," and "My First and Only House."
After You've Gone (1989) consists of short stories focusing on grief, loss, and separation. It includes the stories "Fall," "Traveling Together," "The End of the World," and "Child's Play."
The Last Lovely City (1999) is Adams' last collection of short stories. The stories explore different cities from North Carolina to Mexico. The final four stories of the collections are an interconnected following of a divorced psychiatrist. Included are "His Women," "Great Sex," "Old Love Affairs," and "The Drinking Club."
Novels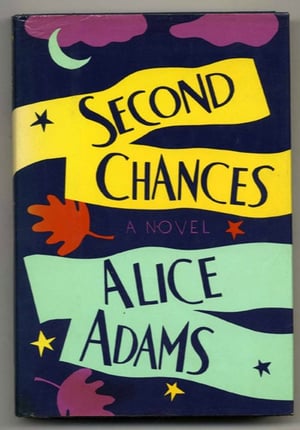 Families and Survivors (1974) is Adams' second novel. It follows the recollections of Louisa Calloway as she looks back on her life from her childhood through marriages. This novel explores the decisions made by Louisa and how they influenced her life and her journey to discovering herself.
In Superior Women (1984), readers join Megan Greene as she moves from California in part to escape from her mother and in part to pursue an older medical student who represents her dreams of having an upper-middle-class life. After moving East, she finds friends, Janet, Lavinia, Peg and Cathy. Despite not having anything in common, the five women become life-long friends who support each other through all of life's struggles.
Second Chances (1988) is set in San Sebastian, California. It follows the lives of old friends, Dudley Venable, Celeste Timberlake, Edward Crane, and Polly Blake. They stay together through all their challenges while learning about the importance of second chances.
Caroline's Daughters (1991) follows the lives of Caroline Carter and her five daughters. Over the course of a year, readers shadow the women through their romantic relationships as they triumph and fall while Caroline tries to discover how to be a mother to adult daughters and develops deeper relationships with her children.
Almost Perfect (1993) tells the story of Stella Blake. During a tumultuous time in her personal and working life, she meets Richard Fallon, who is very successful with confidence bordering on vain. When they fall in love, their relationship seems almost perfect. The novel explores relationships and the difficulties faced in them.
We've only scratched the surface of Alice Adams' works, but we hope we've inspired you to pick up one of her titles today!