The holiday season is right around the corner! As you think about what sorts of gifts you'd like to give and receive this year, we're confident books are at the top of your list. You are reading this blog, after all! And it's true, a book makes a timeless gift—one that can be enjoyed over and over again, and for generations to come. So, we thought we'd break down some ideas for you, in an effort to make your shopping a little easier and free up some time in this busy holiday season for you to do some reading or collecting of your own. If you have serious book collectors on your list, then first, signed, or limited editions of any of these titles would make a valuable and meaningful gift. For the casual book connoisseur, perhaps a fine reading copy would fit the bill. In either case, and without further ado, we give you some gift ideas for every different kind of book-lover on your list.

The Adventurer

Taking adventure in a different direction, some of the great classics also make wonderful gifts. Think about Mark Twain's The Adventures of Tom Sawyer, or Adventures of Huckleberry Finn. Another great option is any book written by or about Edmund Hillary, one of the original climbers to reach the summit of Mt. Everest. Hillary himself has published several books about his experiences. Take a look at High Adventure and No Latitude for Error.

The Child (or child at heart)

In our minds, introducing a child to some of the great works of literature cannot happen soon enough. Why not gift children in your life with classics from J.R.R. Tolkien or J.K. Rowling? Tolkien's canon may be a little beyond some youngsters, but it is never too soon to inspire a love for The Hobbit or The Lord of the Rings. J.K. Rowling's Harry Potter series stories make great read-alouds. And, the fact that all of the Harry Potter tales and the Lord of the Rings trilogy have so recently been adapted to film make them an even more appealing read for both children and adults. These are the sorts of books that kids are going to want to have on their shelves as they grow. Start them off on the right foot early! And be sure to check back here in the coming days; we have a gift guide dedicated to children's books on its way.

The History Buff

Historical fiction is always a good bet, and we like John Steinbeck's The Moon is Down which deals with the inhabitants of a small town in Norway during World War II.

The Chef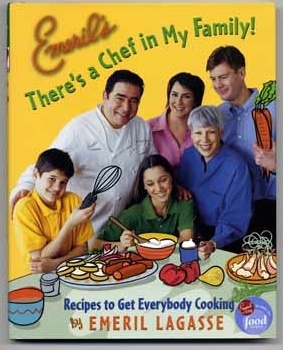 Whether its your aunt, your brother, or your college roommate, we can all think of that one family member or friend who likes to dabble in culinary creations in the kitchen. Giving the gift of a cook book is sure to put a smile on this individual's face. In an age of surfing the internet for last-minute recipes, there is something so special about having a tangible book at the ready, filled with new dishes to try. The beauty of such a gift will not be lost on the chef in your life. A couple great cook books to consider include, anything from Julia Child, but especially, In Julia's Kitchen With Master Chefs wherein she cooks with some cooking greats, and they share secrets. She also manages to include delightful recipes for all of us home cooks.

The Romantic
Or perhaps, the Jane Austen-esque aficionado. If you have an Austen lover on your list—someone who flocks to all things Austen but perhaps already owns everything Ms. Austen published—allow us to give you some other ideas. Elizabeth Gaskell captures the spirit of Austen in works like North and South and Wives and Daughters. In another vein, Charles Dickens' A Tale of Two Cities is great option.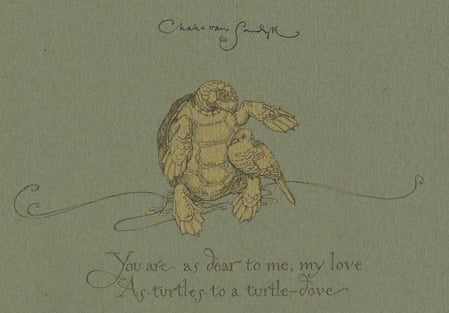 Poetry compilations make for great gifts for the hopeless romantic on your list. Nobel Prize in Literature winner, Wislawa Szymborska, has compiled a number of appealing poems exploring themes of love, nature, and art in collections such as Miracle Fair and Poems New & Collected. Carl Sandburg's collection, Honey and Salt also engages with the topic of love (as well as life and death!). And many of Charles van Sandwyk's numerous works, such as Affairs of the Heart—a romantic set of poems supplemented with illustrations from the talented author himself—would make a perfect gift. The great thing about giving the gift of poetry—as both a collectible and a reading copy—is that collections of poems offer a wide-range of foci and something new every time one opens the page.
The Sportsman or Woman
Competition and camaraderie. Guts and glory. Victory and defeat. Life lessons are often ingrained in our hearts and mind through sports. The sportsman or woman on your list knows this, and he or she would likely love an opportunity to experience the same passion for sports oozing through the pages of books on any number of sports subjects. Here are some unique ideas.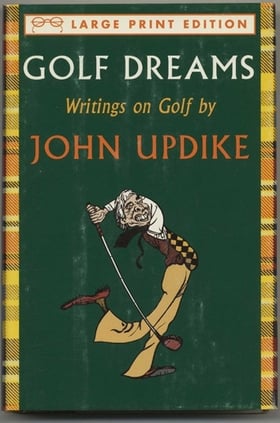 We've often cited the contemplative nature of fishing, which Izaak Walton did not neglect in his The Compleat Angler. Walton's attention makes this both a wonderful book on the art and technique of fishing as well as the emotion surrounding the sport. Many beautiful editions of the magnificent work are on the market and would make prime collectible gifts.

For the golfer in your life, we'd recommend a variety of texts from biographies to caricatures. John Updike's Golf Dreams is a wonderful trip through Updike's own experiences with the game. Other great golf options include any of the how-to books by the greats of the game like Jack Nicklaus (My 55 Ways to Lower Your Golf Score) and Arnold Palmer (Play Great Golf: Mastering the Fundamentals of Your Game, Playing by the Rules, and numerous others!).
The Politician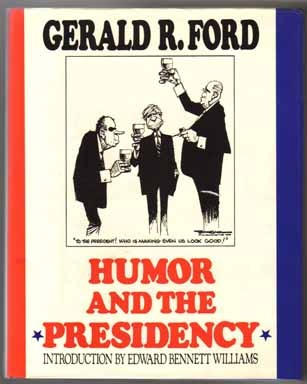 There are some great options here in both fiction and non-fiction. Obviously, a good political biography is sure to charm the die-hard politician. We'd recommend books by any of the recent presidents. They can give you politics-minded friend or family member even more insight into what got us to where we are in today's political landscape. Might we suggest beginning with something like Gerald Ford's A Time to Heal? It provides a fascinating insight into the way of the White House following the Watergate scandal. Likewise, Ford's Humor and the Presidency is a great option for political enthusiasts. Part autobiographical, part essays with ideas from the former president on laughing at oneself as well as being the butt of jokes, Humor and the Presidency offers a really unique perspective.

If your gift recipient is into political intrigue and drama, (think about his or her affection for shows like Veep, House of Cards, and The West Wing), then might we suggest a novel such as Allen Drury's Advise and Consent? Or, sticking with non-fiction, All The President's Men by Bob Woodward and Carl Bernstein has been heralded for decades as a page-turner. The limited edition Watergate set which includes three books on the subject—The Secret Man, All the President's Men, and The Final Days—is an awesome collectible, and could be paired nicely with Ford's books, mentioned above.