Gary Ackerman is the current President of the Book Club of Washington. A self-proclaimed fan of used bookstores, Gary's collecting interests are varied: his personal collections range from art and architecture to golf to Ludwig Bemelmans. With the Seattle Antiquarian Book Fair right around the corner (October 14-15), Gary generously shared his collecting insight and gave us a great look at the Book Club of Washington in the following interview.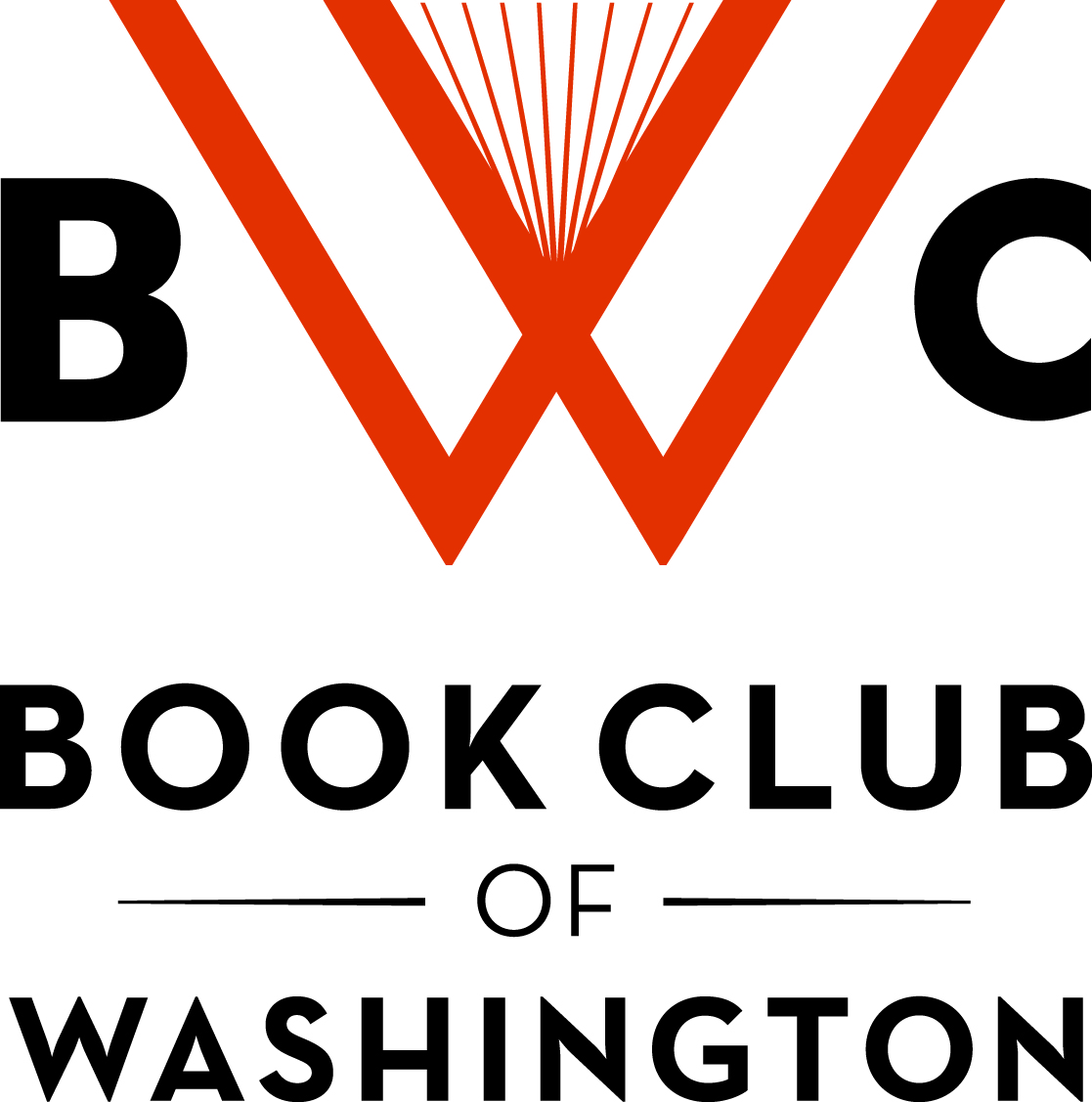 Books Tell You Why: For those who aren't familiar, can you tell us about the Book Club of Washington? How does your Club work?
Gary Ackerman: The Book Club of Washington (BCW) is not a book club in the usual sense. It is a bibliophilic organization, one of a number of organizations who are members of the Fellowship of American Bibliophilic Societies (FABS). BCW has around 100 members. They include book collectors, book dealers, librarians and book artists. While most of our members are from the State of Washington, we have a number (approximately 10%) from outside the state. We are a nonprofit organization run by a board of directors, currently ten. We have no staff which means ours is a working board.
Books Tell You Why: What are the origins of the Book Club of Washington?
Gary: It was founded in 1982 by a group of serious collectors, rare book dealers, and special collection librarians and was patterned loosely after the Book Club of California.
Books Tell You Why: What is the current Club's mission? What is the Book Club looking to achieve?
Gary: BCW is dedicated to "promoting, preserving, and appreciating fine books." We want to enrich our members experience with fine books and collections. We like to provide opportunities for our members to get together and share their collections and collecting interests. We provide a vehicle for our members to support book appreciation and collecting in our area. We do this by celebrating book-related accomplishments with our awards for collegiate book collecting and book arts. We have recently created the Emory Award, which is given to an individual who has made an outstanding contribution to culture of the Book in our state.
We host tours of private collections and organize tours of libraries as well as book-related tours to other cities. We do our best to support regional libraries and special collections. The BCW publishes our periodical The Journal twice a year. We periodically publish books, broadsides, and chapbooks with a particular focus on making rare, Pacific Northwest-related works more accessible. We provide the FABS Journal to our members twice a year. And each year, we host a table at the Seattle Antiquarian Book Fair. We often co-host events with other organizations, such as the Northwest Chapter of the Antiquarian Booksellers Association of America and Historic Seattle.
Books Tell You Why: Who can apply? Who is a typical member of the club?
Gary: More for collectors than readers (although I am confident all of our members are readers). BCW is a club for book collectors, book dealers, special collections librarians, book artists, letterpress printers, and just lovers of books. Anyone can apply. Membership is subject to Board approval, freely given.
Other than dealers and librarians, our members are from no particular profession. In fact, there is often no connection whatsoever between a member's profession and his or her book collecting interests. While certainly having means can be useful in collecting some areas, many of our members are not wealthy.
Books Tell You Why: What resources are available to Book Club members?
Gary: We have a website which apprises our members of our events and a Book News section which brings other events and book-related news to our members. We have an office in the historic Dearborn House, where we have past issues of our publications and plan to establish a library. We have our board and member meetings and some of our events at the Dearborn House.
Books Tell You Why: What does a typical month look like in the Book Club of Washington? What can book club members do?
Gary: We try to have at least one event per month. Types of events vary and include tours, workshops, dinners...many of the opportunities I discussed earlier.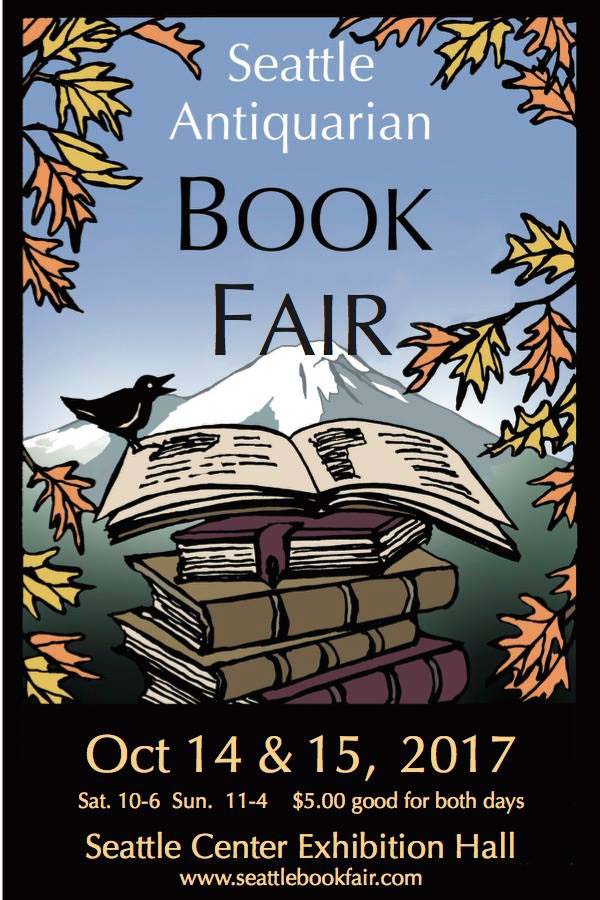 Books Tell You Why: Can you tell us about some interesting collections your members have established?
Gary: To name just a few:
Aviation – Ted Young
Faulkner – Greg Perkins
Austen – Anne Repass
19th Century sheet music – Kevin Lynch
Washington and Northwest History – Mike Repass
Walking and California Fine Presses – Claudia Skelton
Incunabula – David Wertheimer
Samuel Johnson – Brian Grimes
Polar Exploration – Marty Greene
Architecture and Design – Gary Ackerman
Books Tell You Why: Is there a special or favorite moment in the history of the Book Club?
Gary: No one moment comes to my mind but the highlight of each year is our annual holiday dinner and (silent) auction.
Books Tell You Why: How do you see the future of book collecting and the book club with "everything turning electronic"? The Book Club of Washington seems to thrive "despite" being in High Tech Seattle.
Gary: We see the future of book collecting and the book club as strong. The death of the book has, in the words of Samuel Clemens, been greatly exaggerated. While bricks and mortar used and rare book stores seem to be disappearing and depriving book collectors of many happy hours of browsing, the online sale of collectible books has grown dramatically and can provide endless hours of interesting browsing. Of course, these two trends are directly related. I would point out that one of our most noted high tech persons, Bill Gates, is an avid collector of books and manuscripts. In fact, the internet has made it easier than ever to find items of interest, compare quality and cost, and develop interesting collections on any subject one can imagine.
Books Tell You Why: What is your advice for aspiring book collectors, not located near Seattle or not in a location with a thriving book collector community?
Gary: When traveling, check ahead and visit good book shops. Of course, browsing online can be done anywhere. Many dealers regularly publish catalogues and gladly distribute them by email to those who request them. Subscribe to those who tend to offer books in your area or areas of interest. Some still produce beautiful printed catalogues which are a delight to read. Aspiring book collectors should go to antiquarian book fairs, such as the one in Seattle in October of each year. They can join BCW, meet other collectors and find out what is going on in our area and around the country. We have a number of our members who do not live in the Seattle area and find membership rewarding. Seattle is a fine place to visit and many members travel to our Holiday Dinner and other events. Visiting fine libraries around the world can be quite inspiring.
Many thanks to Gary Ackerman for taking the time to talk with us about the Book Club of Washington and book collecting in general. We encourage you to check out the BCW website for more information.