In today's technological age, if you have an author you enjoy, learning more about him or her is as easy as doing a quick internet search. This search often leads to social media sites where fans can gain insider knowledge of their favorite authors and books. Beyond this direct access, the same simple search can yield dozens of articles and reviews as well as interviews given by the author in text, podcast, and even video form. Today, authors are more accessible than ever, and readers are easily able to satisfy their curiosity about the face and voice behind their favorite books. But what about writers and famous figures who lived before such forms of technology?
In 2012, Daniel Day-Lewis played President Abraham Lincoln in the film Lincoln. Contrary to many other popular portrayals of the 16th president, Lewis played him with a voice pieced together from personal written accounts from people who knew Lincoln well.
Theater-goers were surprised to hear Lewis' portrayal, which presented Lincoln as a man with a soft, high voice with a more Midwestern accent, contrary to the deeper, louder version of other films. This same method has been used to imagine the accents of many famous authors. Researchers have examined rhymes to reconstruct the way Shakespeare's plays would have sounded. Based on personal letters, parentage, and location, it is possible to make educated guesses about the voices about many authors.
One such author is Anne Brontë. The youngest of the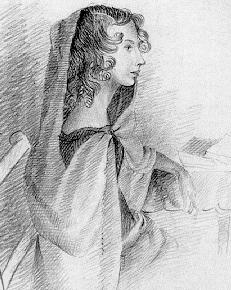 literary-inclined siblings, Brontë wrote the autobiographical novel Agnes Grey and the very successful The Tenant of Wildfell Hall. Brontë died of complications relating to the flu before she could complete further novels, but the two she did complete secured her place alongside her sisters as an important figure in the English literary canon.
Of course there exist no recordings of Brontë's voice and descriptions of her speech, often written by her sisters, do not speak of her accent. Rather they recount the quietness and sweetness of her voice itself, and her small but lovely singing voice. However, educated guesses can be made about the type of accent with which she spoke. Born in Thorton, Yorkshire, many might assume that she spoke with a typical Yorkshire accent. However, in all likelihood, her accent was much different. While no accounts exist of her particular accent, her sister Charlotte's friend Mary Taylor did take note of hers, describing Charlotte as having a very strong Irish accent.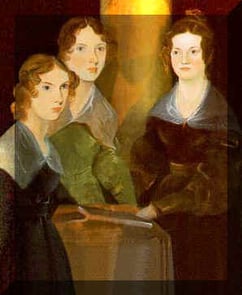 This is, of course, was due to their father. Patrick Brontë was born in Drumballyroney, County Down in Ireland. He moved to Yorkshire in 1811 to become assistant curate, where he met and married Maria Branwell, Brontë's mother. His strong Irish accent, which he never lost in spite of living the majority of his life in Yorkshire, was apparently a great influence on Charlotte, even more so than that of her mother's Cornish accent and her community's Yorkshire accent.
It is likely, then, that this Irish accent was even stronger in Anne since, unlike Charlotte, Anne was raised primarily by her father, their mother having passed away in 1821 when Anne was only one year old. Also unlike Charlotte, Anne did not study outside of Yorkshire and therefore was exposed to far fewer ways of speaking than her sister. There also exist many accounts of Anne's painful shyness which could explain why there are few descriptions of her actual speech. Her voice exists most strongly through her writing, which continues to endure.
Do you have a favorite author whose voice you've researched? What have you found? If you know or understand an author's speaking voice, does such knowledge affect or inform the way you read their work? Share any insights with us in the comments below.