With photo sharing becoming more common through apps like Instagram, the new ease of accessibility allows for the appreciation of photography as an art form to reach new audiences. The iconic works of artists like Annie Leibovitz are so prolific that even casual consumers with passing interest can find joy in the medium and come to value the art for the sake of the form, rather than its subject.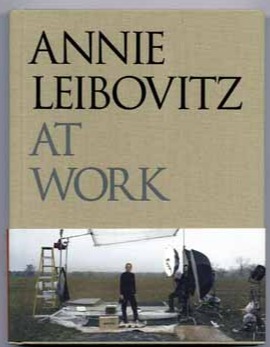 Annie Leibovitz was born in Connecticut in 1949 to Marilyn and Sam Leibovitz. Growing up as the daughter of an Air Force officer, Leibovitz regularly moved with her family, which created strong bonds between her and her five siblings. She attended the San Francisco Art Institute where she studied painting until she traveled to Japan with her mother and discovered an interest in photography. In 1969, Leibovitz worked with an archaeological team for five months in Kibbutz Amir in Israel where they found the remains of King Solomon's Temple. The pictures she took during her time abroad and her photo of Allen Ginsberg at a peace march found her a position at Rolling Stone after her graduation in 1971.
Shortly after being hired, Leibovitz rocketed into notoriety after she convinced editor Jann Wenner to allow her to interview John Lennon. One of the pictures taken during the interview was placed on the cover of Rolling Stone. By 1973, she was named chief photographer. Leibovitz was invited to document the six-month concert tour of the Rolling Stones in 1975, leading her to adopt the "rock 'n' roll" lifestyle of her photographic subjects. Her cocaine use on tour led to years of struggling to recover.
Leibovitz assembled her first major exhibit and published her first book, Annie Leibovitz Photographs, in 1983. That year also found her leaving Rolling Stone for Vanity Fair, allowing for a broader range of subjects outside of musicians. Leibovitz also started working in advertising photography, becoming the first photographer to be commissioned to design posters for the World Cup in 1986. Likewise, her work for American Express gave her critical acclaim.
Leibovitz's work was featured as an exhibit at the National Portrait Gallery in 1991. Her exhibit was published in Annie Leibovitz: Photography, 1970-1990. She traveled around the world photographing athletes for two years before publishing Olympic Portraits in 1996. In collaboration with Susan Sontag, Leibovitz published a collection of women's portraits titled Women, the photographs of which went on national tour. She continued to publish her work in American Music (2003), A Photographer's Life: 1990-2005 (2006), Annie Leibovitz at Work (2008), Pilgrimage (2011), and Annie Leibovitz (2014).
Throughout her career, Leibovitz received many awards. In 1984, the American Society of Magazine Photographers selected her as Photographer of the Year. She was awarded the Innovation in Photography Award from the American Society of Magazine Photographers, a Clio Award from Clio Enterprises, a Campaign of the Decades Award from Advertising Age, and the Infinity Award for applied photography from the International Center of Photography. In addition to her awards, she has been named a Commandeur des Ordre des Arts et des Lettres by the French government and a Living Legend by the Library of Congress.
The signature style found in Leibovitz's work is developed though the rapport she created with her subjects, allowing her work to show the person beneath the public facade. This rapport leads her subjects to show emotions and poses other photographers are incapable of achieving. Her iconic works include the cover portrait for Vanity Fair of a pregnant Demi Moore and Caitlyn Jenner as well as her work photographing music legends like John Lennon and Yoko Ono.
Sources:
Annie Leibovitz. (n.d.). Retrieved Aug. 26, 2019, here.
Annie Leibovitz. (n.d.) Retrieved Aug. 26, 2019, here.
Caplan, Greg. Annie Leibovitz. (Feb. 27, 2009). Retrieved Aug. 26, 2019, here.
Somerstein, Rachel. Annie Leibovitz: Life Through a Lens. (Oct. 27, 2008). Retrieved Aug. 26, 2019, here.