In her seminal work of literary philosophy, A Room of One's Own (1929), Virginia Woolf said "all women together, ought to let flowers fall on the grave of Aphra Behn." Aphra Behn, one of the western cannons most enigmatic cases, was not widely read at the time of Woolf's writing just as she is not widely read now. Indeed, Behn's work has been neglected since her death in the late seventeenth century. However, it was Woolf's position that any woman who sought to be taken seriously in literature owed Behn a direct debt of gratitude.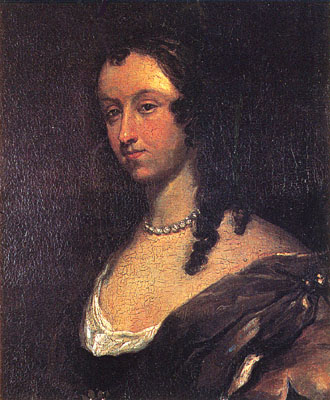 Despite being regarded as the first woman writer to earn a living off of her work, Behn's writing remains obscure some three centuries after her death. Yet many facts support Woolf's claim: Behn saw sixteen plays written and performed in her lifetime (with two reaching the stage posthumously) and many of her works of fiction and translation were published - among them a text called Oroonoko (1688), which has a claim as the first English novel.
The potential reasons for Behn's multi-century popularity lull are many and various. The simplest answer seems to come from one of the twentieth century's most visible critics, Harold Bloom, who decries Behn as being a "fourth rate playwright," and chalks her mild resurgence in the past half century to little more than politically-minded affirmative action. While the notion that a writer might fall out of favor due to quality is both palatable and straightforward, Occam's Razor has seldom been the most useful tool in untangling the cannon.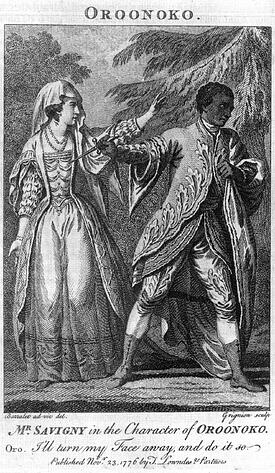 Perhaps a more likely explanation is one that places the blame on the pen of literary scholar Ian Watt. Watt, whose 1957 tract The Rise of The Novel posits Daniel Defoe, Henry Fielding, and Samuel Richardson as the fathers of the novel, asserting by implication that Defoe's Robinson Crusoe (1719), by dint of being published first out of all of the trio's works, ought to take the crown of first English novel. In arguing for these men as the primogenitors of the novel, Watt not only shoehorns a patriarchal slant into a genre that was by and large dominated by women (with the 18th Century seeing the works of both Fanny Burney and Jane Austen), but whitewashes at least a century of long form prose writing in English.
The parameters of Watt's thesis have been the subject of hearty debate, but it is hard to deny that by placing the birth of the novel in the early 18th Century, he leaves 17th Century writers like Aphra Behn in the lurch. Whatever it is that draws readers to early novels like Defoe's and Fielding's isn't likely to propel them into earlier territory if they believe it to be barren of such things. Whether Oroonoko, for instance, is truly a novel (it bears some similarities to Robinson Crusoe: both filter questions about colonialism and slavery through fantastical situations, and both were, after the fashion of the era, originally marketed as non-fiction) its reputation almost definitely suffers for its position in this historical blind spot. Whether Aphra Behn is the English language's first novelist or not, surely she deserves a greater readership and consideration.