Astrid Lindgren (November 14, 1907 - January 28, 2002) was a friendly housewife who wrote children's tales such as Pippi Longstocking, while also speaking out about animal welfare, children's rights, racism, and taxation. From her humble beginnings in the Alps of Sweden, she is now the eighteent most-translated author in history, has sold 145 million copies of her work, and is the namesake of the most lucrative award offered in children's literature worldwide.
Early Life
Lindgren was raised in picturesque Sweden, one of four children born to the stable and happy family of Samuel and Hanna Ericsson. Though they were not wealthy, the couple managed one of the largest homesteads in their village and Lindgren's parents, grandparents, and siblings were the basis of many of her most beloved characters. Her teenage years were focused on writing and friendship, with little consideration for social expectations or girlhood crushes.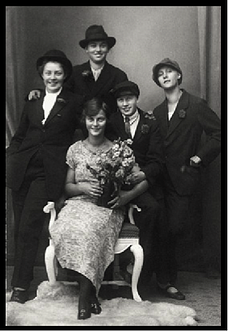 Successful in school and already published by the age of 18, Lindgren left her small hometown of Näs after she became pregnant by her newspaper editor and declined his marriage proposal. She started a life for herself in Stockholm, leaving her son Lars with a foster family and her parents until she could afford to raise him. At 24, she met and married Sture Lindgren, to whom she would remain married for 22 years. The pair traveled the world together on his business trips and began raising Lars and their daughter Karin, eventually settling in Dalagatan when Lindgren was 34. They lived in an apartment on Vasaparken, a large park featured in many of Lindgren's tales, where she lived until her death sixty years later.
Writing career and political involvement
Astrid Lindgren wrote dozens of children's books, including The Six Bullerby Children, Karlsson on the Roof, and Mio My Son. She won multiple literary prizes such as the Hans Christian Andersen Award for Writing. Most famous for tales starring characters who were more individual or adventurous than established social norms, Lindgren also worked on several film adaptations of her books with director Olle Hellborn. She acted as the Children's Editor and Publisher for publishing house Rabén & Sjögren for 25 years.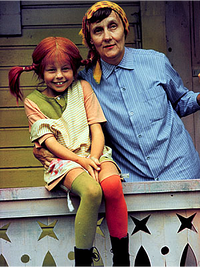 Lindgren's most beloved character is Pippi Longstocking, the impish and fearless redhead who stole the hearts of children and adults alike. Lindgren invented Pippi as part of a bedtime story for her own daughter. The tale has been adapted for the stage and screen many times over.
Lindgren's husband passed away when she was only 45. After her children were grown, Lindgren devoted herself to the political issues that hold her most lasting impacts. She wrote countless influential articles and speeches related to democracy, taxation, and all forms of violence, especially against children and animals.
During her 1978 acceptance speech for the German Booksellers' Peace Prize, Lindgren compared war to the use of corporal punishment on children and sparked a national debate that resulted in Sweden outlawing the practice.She spoke out against nuclear power, was instrumental in the development of animal protection laws, and was interviewed by Swedish media for her opinions on a variety of topics until well into her nineties.
Living Legacy
By her death in the spring of 2002, Lindgren had established an impressive legacy in literature and several other disciplines. She was involved with the World Wildlife Fund and Greenpeace, and received the Albert Schweitzer Medal for the advancement of animal welfare. Statues and museums have been built in her honor; a minor planet, an asteroid, and a satellite have been named after her; and she will be featured on a Swedish banknote beginning in 2014.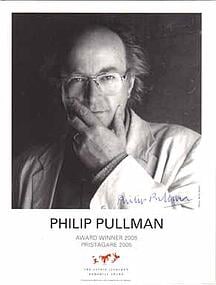 Her most popular legacy, however, are the three literary prizes awarded annually in her honor. The Astrid Lindgren Prize and The Society of Nine Literary Prize, valued at SEK 50,000 ($7,600 US) and SEK 125,000 ($19,000) respectively, are awarded to noteworthy children's authors on the occasion of her birthday every year. The Astrid Lindgren Memorial Award, offered at SEK 5 million ($765,000 USD), is the world's largest monetary prize for children's literature. Nominees for the 2014 Award were announced in October and will be awarded next March. They included 238 candidates from 68 different countries. Past winners include legendary author Philip Pullman, who earned the award for the His Dark Materials series.
Humble roots and a healthy family upbringing developed this woman whose characters and passions continue to characterize the Swedish mindset and receive worldwide audience. She walked to the beat of her own drum and encouraged both children and adults to do the same; her message of nonviolence and compassion still resonates with annual award recipients and with each new language barrier Pippi crosses. Happy birthday, Astrid!