Yes, it's a cliché, but it's true: Austin, Texas is one of the most creative cities in America, and it has a very cool book scene that reflects its immersion in music history. As you may already know, Austin is home to two of the most prominent music festivals in the country—SXSW and Austin City Limits (ACL). The city is also home to a wide variety of bookshops, small presses, and book events spaces. And there's more, still! Some of the most prominent art and music exhibition spaces in the country are in Austin, and many offer rare photography and art books for collectors who focus on music ephemera and memorabilia. Finally, Austin hosts the annual Texas Book Festival, which brings together writers, readers, and collectors for a couple days of readings and talks. We love Austin as a book destination, and we want to tell you more about the reasons you should add it to your list of must-travel places.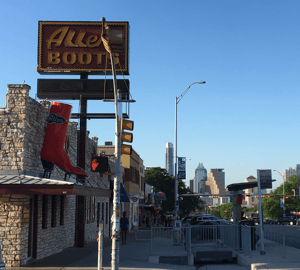 Rare, Used, and Antiquarian Bookshops in Austin
Rare book collectors in Austin have a variety of rare, used, and antiquarian bookstores from which to choose. First, there are three rare booksellers in Austin who are members of the Antiquarian Booksellers' Association of America (ABAA). Located in downtown Austin, 12th Street Books specializes in modern first editions, fine press books, small press editions, and rare books by Texas writers. It's the only ABAA shop in Austin that's open for regular walk-in hours. W.S.Cotter Rare Books is also located in Austin, and specializes in early modern texts. Finally Mac Donnell Rare Books has a large searchable online database of literary first editions and manuscripts, with particular interest in 19th-century American literature.
If you're walking along South Congress and browsing storefronts, you can stop into South Congress Books. This shop is relatively new to the Austin rare book scene, focusing on art, photography, music, and literature, and general "quirkiana," as the shop describes its books. Back over the river in downtown Austin, should consider stopping into BookPeople, an independent Austin bookstore that's a local favorite. As you near the University of Texas-Austin campus, you'll find Malvern Books. The shop declares that it specializes in "visionary literature and poetry from independent publishers, with a focus on lesser-known and emerging voices." The store also hosts various literary events.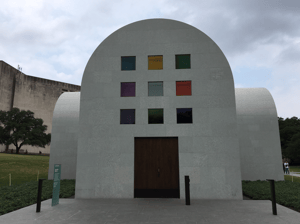 Galleries and Venues Selling Rare and Collectable Books
If you're looking for art and music books, you need to visit some of the galleries in Austin. In addition to selling photographic and art prints, Modern Rocks Gallery also has a variety of limited edition music books, including many that have been signed by the artists and photographers featured in the gallery.
You can also pick up limited edition music books at some of Austin's famous venues, such as Antone's and the Continental Club. And if you're interested in searching for music memoirs that have been signed or inscribed by Austin musicians, don't look any further than End of an Ear, a music and media emporium. If you do drive over to End of an Ear, we'd feel just awful if we didn't let you know that some of the best tacos in the city can be found a short walk away at Veracruz All Natural taco truck.
Austin's Small Press Scene
Many rare books are not rare because of their age, but because of their limited number. As such, a variety of collectors focus on small press publishers and letterpress studios that create fine press editions. Austin is home to a number of small and fine presses that are coveted by readers and collectors. First up is A Strange Object press, which is "dedicated to publishing surprising, heartbreaking fiction alongside thoughtful ephemera." The press focuses on fiction that "haunts and inspires us—big work that engulfs, that takes risks, that bucks form, that builds warm dwellings in dark places." Next, Host Publications produces exciting poetry chapbooks and other works with a particular focus on "women, people of color, immigrants, and LGBTQ+ writers." Most of their published works are extremely affordable, emphasizing the ways in which collectors can often be ahead of the curve—identifying future collectable books before they're yet officially collectable.
The city is also home to the Austin Book Arts Center (ABAC), which gives book artists studio space to develop new objects made through letterpress printing, hand bookbinding, and papermaking. The ABAC also offers community courses to emerging book artists interested in learning more about letterpress printing, typography, and book design. Its vision is to "advance the book as a vital contemporary art form, preserve the traditional and robust crafts related to making books, [and] promote the contemporary arts of making books." Beyond the ABAC, Monkeywrench Books also promotes small-press zines focusing on social justice issues, and its shop serve as a venue for "insurgent literature and aspiring partisans."
Austin is an amazing city, and we love the variety of rare books and ephemera you can find there. And if you're interested in truly browsing and digging, you might seek out a few of the many vintage and antique stores around town, which can also have exciting used and rare book finds.