Autumn: the glowing Midwest season of colorful leaves, fresh air, and crockpot dinners. Swimsuits are exchanged for sweatshirts, kindling is collected for the fire pit, and baristas across the country race outside to write "Pumpkin spice latte" on their sidewalk café menus in scrolling orange calligraphy. Should you find yourself with some quiet time between the football games and hayrides, consider settling in with one of these great Autumn reads.
1. Sherlock Holmes: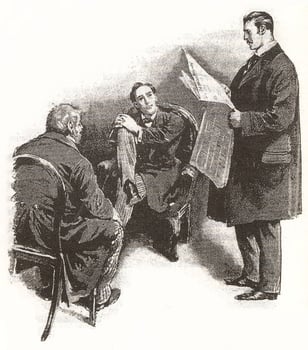 At 221 Baker street, Sherlock Holmes and John Watson are hard at work. Sip a cup of tea with Mrs. Hudson, and listen-in as the crime-fighting duo solve their latest mystery. "I had called upon my friend, Mr. Sherlock Holmes, one day in the autumn of last year and found him in deep conversation with a very stout, florid-faced, elderly gentleman with fiery red hair. With an apology for my intrusion, I was about to withdraw when Holmes pulled me abruptly into the room and closed the door behind me. 'You could not possibly have come at a better time, my dear Watson,' he said cordially…" (from The Red-Headed League).
2. The Road Not Taken:
This well-known poem by Robert Frost is a must-read when the leaves turn from green to gold. The scene is set in a "yellow wood" where a traveler is faced with a choice—to take a well-worn path, or the one less traveled. In the end, his decision makes "all the difference."
3. The Complete Tales and Poems of Edgar Allan Poe:
A far darker poet than Robert Frost, Edgar Allan Poe is the perfect addition to an October night. Classics such as "The Raven" and "The Tell-Tale Heart" pack an extra spooky punch when the jack-o-lanterns are out and the leaves are rustling.
4. Winnie-The-Pooh: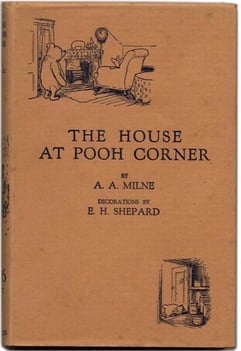 If you live in an area where a deciduous forest is not immediately available for your perusal, you might consider a trip to the Hundred Acre Wood. Pack a sweater, as this time of year is known for its "blustery days," and be sure to bring a jar of honey because it's rude to show up empty handed. Go out for a round of pooh sticks with the gang, and in the small golden window before the water turns to ice, remember that "Rivers know this: there is no hurry. We shall get there some day."
5. The Wanderer:
The Wanderer by Knut Hamsun consists of two novels, Under the Autumn Star and On Muted Strings. Published in 1906 and 1909, the stories trace the journey of a young man venturing across the Norwegian countryside in search of simplicity. As summer fades into memory, this is the perfect time of year to take a deep breath and join him on the path.
6. To Kill a Mockingbird: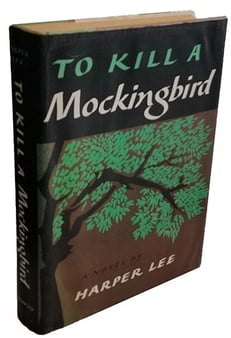 There is no better season to visit Maycomb County than late fall. Learn from Atticus at the court house, wave hello as you walk past Boo Radley's, and get front-row tickets for Mrs. Merriweather's Thanksgiving play, featuring Scout Finch as the ham. "Summer and he watched his children's heart break. Autumn again, and Boo's children needed him."
7. Harry Potter:
"Autumn seemed to arrive suddenly that year. The morning of the first September was crisp and golden as an apple..." This last "Autumn" read is really perfect for any season, but I find it is especially lovely at the beginning of a new academic year. As the local muggles head back to school, I encourage you to pack a trunk, grab your cat, and head to platform 9 ¾. In the words of J.K. Rowling herself, "Whether you come back by page or by the big screen, Hogwarts will always be there to welcome you home."
Happy Reading!