Since ancient times, the jury has been out on what the role of writers should be within a society. Percy Shelley suggested that poets are "unacknowledged legislators of the world." So then, should writers reflect reality back to their constituents, or help them escape from it? Should they prioritize harsh truths? Should beauty be their art's sole purview? And how should we, as readers, interpret a writer's efforts? Contemporary American author Barbara Kingsolver fills an interesting position in this discussion.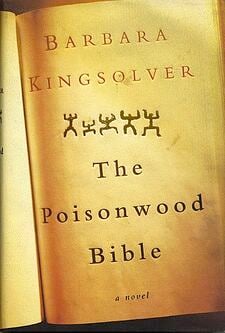 Barbara Kingsolver's works—from book-club staple The Poisonwood Bible (1998) to her nonfiction account of her attempt to eat locally, Animal Vegetable Miracle (2007)—are perennial bestsellers, beloved and talked about by many. Her popularity, however, has largely failed to morph into serious talk of her significance. Still, a quick look at her life reveals that Kingsolver presents us with a fascinating paradigm for what it means to be an author.
Barbara Kingsolver was born in Maryland and, save for a brief stint in the Congo, raised in rural Kentucky. Her father was a physician, and a love of science trickled down to the young Kingsolver. When she was through with high school, she went on to DePauw University in Indiana where, after a brief flirtation with studying the piano, she received a degree in Biology. From there, she attended the University of Arizona where she earned a Master's Degree in ecology and evolutionary biology. Even with such a cursory view of her biography, it's not difficult to see her life permeating her work.

Her most well-known work, The Poisonwood Bible, while not being strictly autobiographical, draws some inspiration from Kingsolver's own experience in the Congo. Doing so enlivens the tale of an Evangelical Minister and his family in Africa. Meanwhile, much of her later work, Prodigal Summer (1988) and The Lacuna (2009), for instance, engages deftly and concretely with the very issues of conservation and the biological world that the author was schooled in. That Kingsolver delves so often into the realm of social justice and activism is certainly no coincidence either, and can be traced back to rural, impoverished, roots.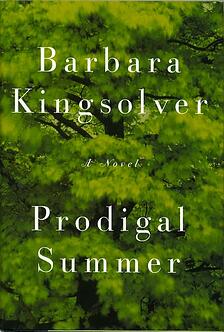 So what does this all have to do with the role of Kingsolver as a writer? In a way, Kingsolver's written work presents readers with a fascinating insight into the knowledge gained from life lived and more specifically, from years of scientific study. She uses her copious scientific training in her novels and other written works so that her own art might be better. She subordinated a wealth of knowledge that most writers will never possess in order to craft fiction and essays that live up to that body of knowledge.

While Kingsolver is surely not the first writer with scientific training, she makes use of it much differently than, say, Vladimir Nabokov makes use of his training as a lepidopterist. While Nabokov inserted science into his novels almost playfully, Kingsolver establishes it as a guiding principle, loading her texts not just with the ecology of conservation, but of human yearning. Barbara Kingsolver shows us an under-realized model of what it means to be an author—that of a supplicant to all those who read her works. Kingsolver infuses her writing with her scientific expertise, making her works compelling reads and compulsory knowledge trains for her audience.