Wedding season is upon us. Indeed, August recently surpassed June as the most popular month for couples to walk down the aisle making now a perfect time to look at books that center around weddings. Whether you're looking for inspiration for your own affair, trying to pass the time before the big day, or searching for a wedding-themed book to add to your collection, here are some of our favorite books about weddings.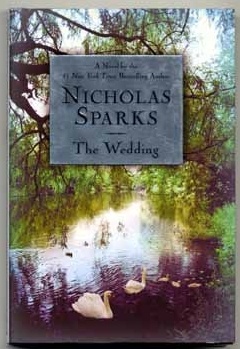 Sparks' The Wedding is likely to grace the top of many lists of wedding books thanks in large part to its title. If you've read The Notebook, you've likely also heard of The Wedding as it is the story of Noah and Allie's daughter, Jane, and her husband Wilson. Jane and Wilson's daughter is now set to get married, and while planning her wedding, the couple—especially Wilson—must face the state of their own marriage. The Wedding is a cautionary tale of the effects of taking love for granted. Will Wilson change his ways, and if he does, will Jane reciprocate the love for which he's fighting?
On Chesil Beach by Ian McEwan
Published in 2007, On Chesil Beach was shortlisted for the Booker Prize. McEwan's novel explores a young couple on their wedding night and the separation that ensues following their mismatched desires for sexual intimacy. Written from the perspective of male protagonist Edward Mayhew, readers are treated to his thoughts and feelings about love, commitment, and compromise decades beyond the wedding day.
Seemingly everyone loves this coming of age tale by Charles Dickens, and while a wedding isn't really the main focus, being jilted at the altar does have a large impact on the story. Miss Havisham wears her wedding dress every day of her life after being duped by the man she loved and stood-up on her wedding day. She lives in a sort of what-could-have-been limbo, not only wearing her wedding gown, but leaving the table set with wedding cake and the clocks in her decaying mansion set to the time when she found out about her fiancé's betrayal. Her subsequent wariness towards men—and the way she teaches her adopted daughter to behave ("I stole her heart away and put ice in its place. ")—certainly affect young Pip.
A Midsummer Night's Dream by Shakespeare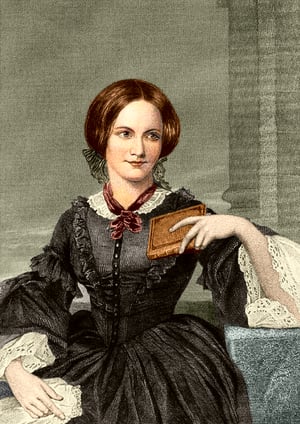 One of Shakespeare's most popular play, this comedy is a great way to get in a festive, wedding spirit. The events in A Midsummer Night's Dream take place surrounding the union of Theseus, Duke of Athens, and Hippolyta, former queen of the Amazons. Readers are treated to some big personalities, tangled love triangles (squares?), and a melding of a woodland and fairyland setting. What's not to love?
Jane Eyre, by Charlotte Brontë
This books is an emotional roller coaster, thanks in large part to Brontë's descriptions of Jane's thoughts and feelings as she experiences a challenging childhood, love, loss, and heartache. When Rochester's past is revealed during his wedding to Jane, preventing the marriage, Jane leaves him, despite his desire to live as man and wife. She flees in the middle of the night, and it seems as though Jane will never get a happily-ever-after. But one proposal, a fire, a suicide, and another proposal later, things may just be looking up for our eponymous protagonist.
What are your favorite books about weddings or marriage? Share them with us in the comments below. Happy wedding season!