Are you traveling to Nairobi or hoping to learn more about nations in East Africa through fiction? We have some literature recommendations for you to check out. Keep reading for a list of just a handful of the best books from Kenya.
Ngũgĩ wa Thiong'o's A Grain of Wheat (1967)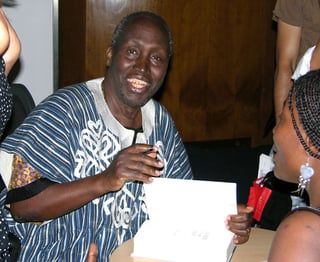 Ngũgĩ wa Thiong'o is probably the most widely read Kenyan writer across the globe. He has been rumored to be a favorite for the Nobel Prize on multiple occasions and, if the Nobel Committee is reading this, we'd like to ask in earnest: isn't it time that Ngũgĩ's contributions to twentieth and twenty-first century literature were recognized by the Committee? He has written numerous books, but we've selected A Grain of Wheat (1967) for a number of different reasons. First, it is set in the immediate aftermath of the Mau Mau Uprising (1952-1960), a period of intense resistance to British colonization. As such, it provides a significant window into the literary turning point of Kenya's independence. Moreover, it marks a turning point for the author. A Grain of Wheat is among the last of Ngũgĩ's works to be written in English; he soon returned to his native Gikuyu for all future literary writing. Penguin Random House describes this book as Ngũgĩ's "best-known novel."
We'd be remiss, though, if we didn't mention some of his other works for you to read. We can't list them all, but when it comes to Ngũgĩ's fiction, we also recommend Petals of Blood (1977), Devil on the Cross (1980), and Wizard of the Crow (2004).
Meja Mwangi's Taste of Death (1975)
We'll start by saying that this novel may be difficult to locate for readers in the U.S. At the same time, it presents another portrait of the Mau Mau Uprising and the Kenyan struggle for independence from Britain.
Grace Ogot's The Promised Land (1966)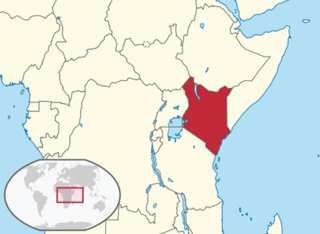 There are so many significant Kenyan writers, such as Grace Ogot, who are not yet widely read outside East Africa. The Promised Land (1966) is her first novel, and it follows a farmer and his wife who have recently emigrated from Tanzania to Kenya. Ogot was one of the founding members of the Writer's Association of Kenya, and she was the first African woman writer who was published in English. In addition to work as a fiction writer, Ogot has also served as a representative to the United Nations.
Here's a teaser from the beginning of The Promised Land:
"The fierce tropical thunderstorm was over. But far away towards the lake, flashes of lightning could still be seen as the rain poured down. It was bitterly cold; the coldness which everyone expects during the wet season. The wind blew furiously, as if it wanted to shake the little huts free from the earth."
Yvonne Adhiambo Owuor's Dust (2014)
And now for a more recent novel, albeit one that also looks back to the 1950s and 1960s in Nairobi. Yvonne Adhiambo Owuor's Dust (2014), like numerous other works of Kenyan literature, depicts the period of the Mau Mau Uprising and the early moments of Kenyan independence. We'll let her fiction speak for itself. Here's how the novel begins:
"He leaps over two fire-painted blossoms resting on the stark cracked city pavement . . . . It is said that in combat some soldiers shoot over their enemies' heads in order to avoid killing them. Some don't even fire at all. Moses Ebewesit Odidi Oganda's fingers tremble on the trigger of an old, shiny AK-47. He hurls the gun away with an 'Urgh!' The weapon spills across the road—a low-pitched, guttural noise.
From behind Odidi, a wail, 'Odi, man! Cover!'
Other chords of voices echo:
Hao! There they are.
Waue! Kill them.
Wezi! Thieves.
Odidi runs."
We hope this list of some of the best books from Kenya will encourage you to broaden your literary horizons and, in the event you cannot travel to East Africa in person, that you'll be able to do so through fiction.