With the relatively recent creation of South Sudan and the redrawing of national borders in Eastern Africa, many of us might not immediately think of literary fiction when we hear a reference to this part of the world. Yet Sudanese literature has played—and continues to play—an important role in reshaping the ways we thinking about postcolonial fiction and its impact on world politics. According to an article* in The Guardian, Sudan is one of the many places on the globe that has become a victim of the "single story," so to speak: "the one-note depiction of Sudan merely as a place of war and atrocities." However, as the article highlights, a project entitled "Literary Sudans" for the magazine Warscapes depicts "the two Sudans as sites of literature and culture." If you're interested in exploring some of the literature of the two Sudans, which books might you select?
Tayeb Salih's Season of Migration to the North (1966)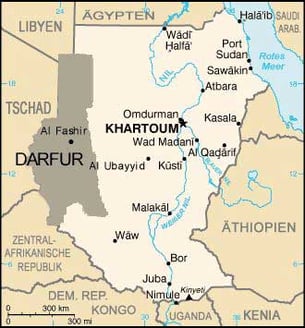 Tayeb Salih's work of postcolonial literature appeared in its original Arabic in 1966, and unlike many other novels written in Arabic, this text was quickly translated into English and made available to Western readers in 1969. Upon Salih's death in 2009, a story** in NPR described the far-reaching influence of the novel, explaining that, "because of its accessibility and because of its deep insights into the complexities of life in a colonized place after the colonizers depart, it has taken its place, along with Joseph Conrad's Heart of Darkness, at the core of the university postcolonial literature curriculum."

Through first-person narration, Salih's novel introduces readers to a literary scholar who has just returned to his home in Sudan following years away in the U.K. Upon his return, he meets a mysterious character—a double for our narrator in numerous ways—named Mustafa Sa'eed. We don't want to prevent you from drawing your own conclusions about the novel's tragic end by giving away plot points, so instead, we'll give you a short excerpt from the start of the novel:
"It was, gentlemen, after a long absence—seven years to be exact, during which time I was studying in Europe—that I returned to my people. I learnt much and much passed me by—but that's another story. The important thing is that I returned with a great yearning for my people in that small village at the bend of the Nile. For seven years I had longed for them, had dreamed of them, and it was an extraordinary moment when I at last found myself standing amongst them."
The novel was recently re-released by NYRB Classics with an introduction by Moroccan novelist Laila Lalami.
Leila Aboulela's Lyrics Alley (2011)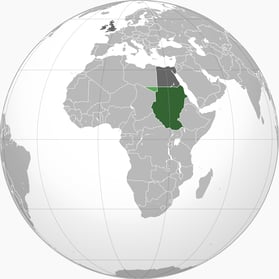 Much different from Salih's novel but equally important, Leila Aboulela's Lyrics Alley takes place in Sudan in the 1950s yet speaks to contemporary politics in the region. It traces the experiences of the Abuzeid family as British imperialism and colonization is reaching an end. As a review article*** in The Guardian contended, Aboulela's novel—despite being set in the past—resonated immediately with a new moment of independence and revolution in Eastern Africa, as "a winter revolution in Egypt and protests in north Sudan would echo the 1950s anti-colonial uprisings in those two nations." While her third novel, Lyrics Alley, feels largely nostalgic for the 1950s, it nonetheless reintroduces readers to the ongoing relationship between past and present. Unlike Salih, Aboulela writes in English.
The works of both Salih and Aboulela speak more closely to Sudan (as opposed to South Sudan), given that both novelists have ties to Khartoum, the northern country's capital. Where should you turn if you're interested in fiction from the new nation of South Sudan? We recommend exploring Francis Mading Deng's Cry of the Owl (1989), which now seems prescient as it contends with issues of ethnic difference that ultimately played a role in the creation of South Sudan. And it's not a surprise that Deng's novel would intertwine fiction with politics—he's currently the Ambassador to the United Nations for South Sudan.
While it might sound cliché, works of fiction really do enable readers to travel to new places and to explore the links among history, politics, and postcolonial literature. We recommend visiting the literary Sudans as soon as you have a free moment or two.
*Read the full article from The Guardian here.
**Read the full article from NPR here.
***Read the review article in The Guardian here.