For many English-language readers, a mention of Italy conjures vivid images of culinary landscapes and Renaissance art. While Italian literature hasn't been translated as widely as works from certain other regions of Western and Central Europe, many books from the country capture it in vastly different periods of time, bringing readers murder mysteries, film histories, and wartime memories. Today, we'd like to explore a sample of the best books on Italy.
Umberto Eco's The Name of the Rose (1980)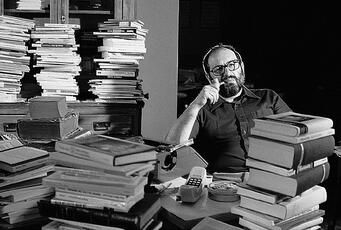 Since publishing his first novel, The Name of the Rose [Il nome della rosa], in Italian in 1980, Umberto Eco has written dozens of books. But his initial foray into the world of literature remains one of his most-read works. Although written toward the end of the 20th century, The Name of the Rose doesn't introduce readers to a modern country. Instead, it takes place in an Italian monastery in the 14th century.
For those who have traveled to Italy, you know that the different regions of the country can vary widely. The action in this novel takes place in Northern Italy, and at its heart, the narrative is a murder mystery. Monks at the monastery have begun dying under mysterious circumstances. We follow our protagonist, a Franciscan friar named William of Baskerville, as he investigates. And books themselves play a major role in the story. Readers have the opportunity to envision the abbey's library, a labyrinthine space in which much of the action revolves. The novel was translated into English in 1983, making it accessible to readers throughout the Anglophone world.
Italo Calvino's The Path to the Nest of Spiders (1947)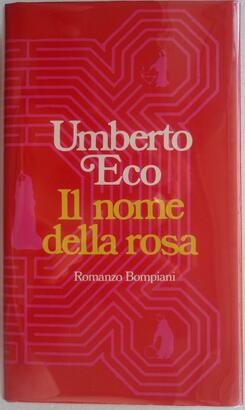 Many readers know Italo Calvino as an experimental novelist who gained fame for his 1979 postmodern novel If on a Winter's Night a Traveler [Se una note d'inverno un viaggiatore]. However, Calvino began writing decades earlier, and we'd like to recommend his first novel, The Path to the Nest of Spiders [Il sentiero dei nidi di ragno], as a strong contender for our list. Like Eco's first work, this book takes place in a northern region of the country from which Calvino hailed. But unlike Eco's novel, The Path to the Nest of Spiders takes place during World War II.
Calvino's early work traces the meanderings of Pin, a very young cobbler's apprentice, who is living amidst the Nazi occupation. Failing to understand the intricacies of Nazism and resistance, Pin steals a German sailor's pistol in order to impress some members of the resistance. Pin is later arrested, but not before he hides the pistol in an area where he — and only he — knows that spiders build nests. This neorealist piece, which wasn't translated into English until the late 1950s, offers a unique child's perspective of wartime Italy and the country's tenuous position during the later years of the war.
Ennio Flaiano's The Via Veneto Papers (1973)
Our list wouldn't be complete without a mention of the literature connected to cinematic production of the 20th century. Ennio Flaiano, a novelist and screenwriter, worked with Federico Fellini on some of the most significant works of Italian cinema, including La Strada (1954), La Dolce Vita (1960), and 8½ (1963). In his memoirs, The Via Veneto Papers [La solitudine del satire], Flaiano recalls his experiences in film-making in Rome. The book was published posthumously.
We couldn't possibly capture all of the best books on Italy in one article, but we've offered you a few to get you started. And if you discover you have a love for Italian literature, you may have to learn the language to get your hands on some yet-untranslated works.