Like many other North African countries, Tunisia has a long history of colonialism but also a rich literary and cultural history. Just after the turn of the twentieth century, the painter Paul Klee traveled to Sidi Bou Said, a Tunisian town on the coast just outside the capital city of Tunis. In the same place, decades later in the late 1960s, the enormously influential philosopher Michel Foucault lived while teaching at the University of Tunis. Tunisia has been a place of inspiration for writers from outside the country while also producing incredible novelists, poets, and playwrights from within. We have a few suggestions for some of the best books on Tunisia.
Patricia Highsmith, The Tremor of Forgery (1969)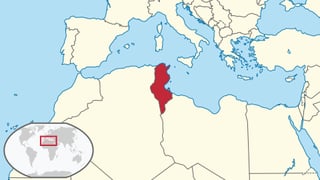 As you might know, Patricia Highsmith is not from Tunisia. However, what the novelist Graham Greene described as her "finest novel" is set entirely within the country. It begins at the Hotel Tunisia Palace, where the protagonist, American Howard Ingham, has taken up residence to make a film. Like other Highsmith works, the novel is marked by its unsettling quality, the uncanny, as Ingham finds himself along the seaside coast and deep within the souks of Tunis. If you haven't read this title, enjoy Patricia Highsmith's fiction, and are itching to get a sense of Tunisia in the 1960s, this book is for you.
Ali al-Du'aji, Sleepless Nights (1991)
This writer, whose name is also written as Ali Douagi, had a deep interest in anti-colonialism in Tunisia, which is reflected in his plays, short stories, and poems. Some have described him as "the father of the modern Tunisian short story." During his lifetime, he saw many of his works published and performed, but no collection of his writings existed in English. The writer had a short life (1909-1949), and it wasn't until 1991 that William Granara, a professor of Arabic language and literature at Harvard University, translated the anthology Sleepless Nights. It's hard to find, but you might try your luck at locating a copy in your bookstore travels.

Amina Said, The Present Tense of the World: Poems 2000-2009 (2009)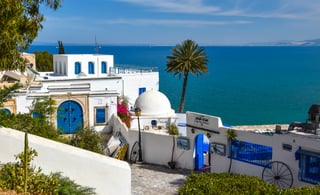 Amina Said is an award-winning Tunisian poet who has been living in Paris since 1978. Like many North African writers, Said is a Francophone writer. This particular collection was edited and translated by Marilyn Hacker.
Shukri al-Mabkhout, The Italian (2014)
We can't emphasize enough that we're waiting anxiously for this novel to be translated into English. Shukri al-Mabkhout is an administrator at Tunisia's University of Manouba, and his novel The Italian won the International Prize for Arabic Fiction. As a praising article in The Guardian declares, "the novel is set in Tunisia during the tumultuous crossover between Habib Bourguiba's 30-year rule (1957-1987) and Zine El Abidine Ben Ali's 24 years in power (1987-2011) and follows the central character's political and romantic adventures while also critically examining Tunisia under two dictatorships." The author said he was inspired to write the book "by the backlash that came after the 2010-2011 Tunisian uprising that ousted Ben Ali."
Please, someone find an English translator for this novel!
Hédi Kaddour, The Influence Peddlers (2015)
Written in French in 2015, Hédi Kaddour's novel was published in English translation in September 2017 from Yale University Press. Here's the description from the Yale Margellos World Republic of Letters:
"Gather together French colonialists, young nationalists eager for independence, and local Maghreb leaders in a small North African city of the 1920s. Bring a collection of brash American filmmakers and celebrities into the picture. Dangerous cultural collisions are the inevitable result in Hédi Kaddour's best-selling novel of French colonial rule and its persisting legacy of human chaos and cultural tragedy."
If you're looking for more novels from Tunisia and other parts of North Africa, there are so many more exciting works out there to discover. And if you find someone you like that we might not have read, please do let us know.