On January 12, 1876, author Jack London was born John Griffith Chaney. The son of astrologer William Chaney and music teacher/spiritualist Flora Wellman, London grew up in poverty. After working as a sailor, going to Alaska for the Klondike Gold Rush, and even doing a stint as a hobo, London came to see writing as his means of escaping the work "trap." He began his career, fortuitously, at a time when new printing technology made it more cost effective to publish magazines cheaply, and he was soon making an excellent living thanks to the burgeoning demand for short fiction. London became one of the most beloved American authors, capturing our imagination with his tales of adventure.
Today marks the anniversary of his quest to the Klondike to join the gold rush. Shortly after, London began writing stories and sending them to magazines to be published. The rest is history. Here's a look at Jack London through pictures.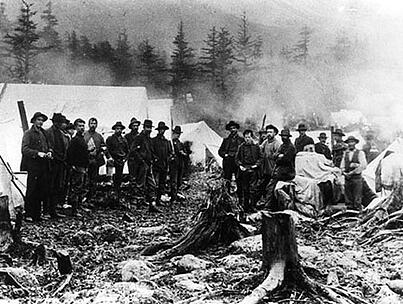 London had posed against backdrops for publicity, but scholar Dick North uncovered this authentic photo from a sheep camp. Can you spot London?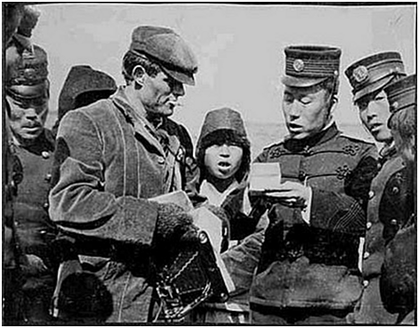 London negotiates passage with a Japanese officer in Korea during the Russo-Japanese War (1904-1905). He played a key role in chronicling the war.

London took to authorial life quite well. Aspiring authors would contact him for advice, and he'd often admonish that they must "deliver marketable goods."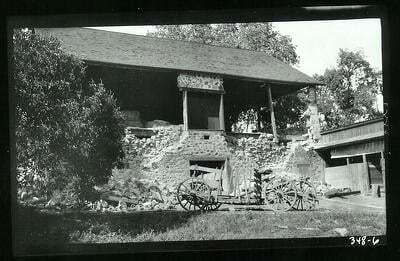 Jack London made his home at Beauty Ranch from 1905 until his death in 1916. The property is now part of California's Jack London State Historic Park.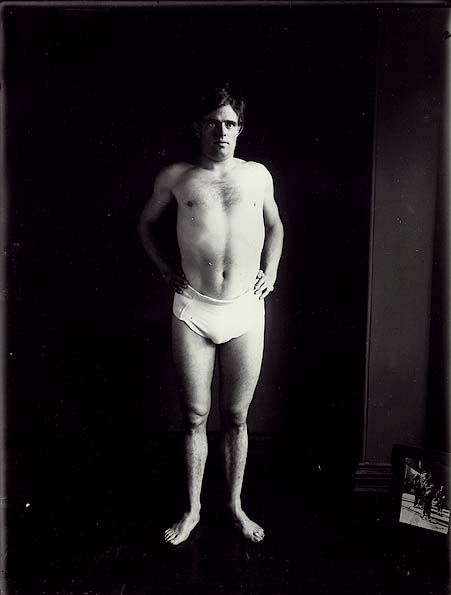 London was an avid surfer and learned from legendary Hawaiian surfer Duke Kahanamoku. Jack models his surfing attire above (at least that's what we hope...)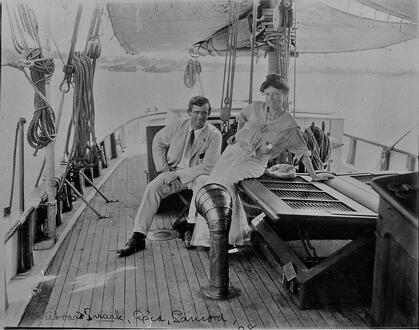 London married his second wife, Charmian, in 1905. Here, the two are aboard the Snark, bound for Samoa (1908).
This video was shot three days before London's death in 1916. We see here a candid portrait of the man at home on Beauty Ranch with his wife.
See our Jack London catalog for a small selection of titles from or about Jack London.
Portions of this post were previously published on our blog.