Umberto Eco made quite a name for himself as a philosopher, author, and semiotician. He also earned a reputation for being an enthusiastic collector of rare books. Eco amassed tens of thousands of books, and always observed that he hadn't read most of them. Yet his personal library played an important role for him as a writer, informing his books with a unique—and fascinating—intertextual layer.
Building Eco's Library

In his book The Black Swan, Nassim Nicholas Taleb uses Eco has an example of someone who truly understands what a personal library should be and points to him as someone who's built an "anti-library"; that is, a collection of books that one has not read yet. After all, "unread books are much more valuable than read ones." Eco obviously would agree. He separated visitors into two categories: those who see his library and immediately ask how many of the 30,000 volumes he's read, and those who see the library (in Taleb's words) "not as an ego-boosting appendage but as a research tool."

Umberto Pregliasco, proprietor of Pregliasco Libraria Antiquaria in Turin, often corresponded with Eco regarding volumes Eco desired for his library. Pregliasco credits Eco with making the world much more aware of medieval literature, and he also wonders whether it is "the writer's need that guides the collection, or if possession of certain books inspires the writing." Pregliasco calls Name of the Rose a "book built on books," noting that Eco pulled from antique texts on herbana, drugs, labyrinths, and the Inquisition.
Then for Foucault's Pendulum Eco drew from books on Rosicrucianism and alchemy, among many others. Pregliasco says that "even the index is a downright him to bibliophily." There are so many allusions and references in the novel that only a real scholar would catch them all. For Baudolino, Eco used texts about Barbarossa, the Crusades, and the siege of Casale (just to name a few).
Eco's Sphere of Influence
Eco's prolific use of other sources is certainly unusual, particularly in this day and age. His approach and writing style have drawn mixed reviews from fellow authors. Salman Rushdie condemned Foucault's Pendulum as "fiction about the creation of a piece of junk fiction that then knowingly turns into that piece of junk fiction." Will Self, though appreciative of Eco's narrative style, called his books "superficially intelligent."
David Lodge, however, said that Eco was the first author to truly grasp the concept of postmodernism and managed to "[make] difficult material accessible through playfulness or splicing together popular and high culture." Indeed, Eco is one of the few authors to openly pull from both high and low culture. From his columns in L'Espresso to his novels and children's stories, his works often contained allusions to popular culture, in addition to scholarly texts.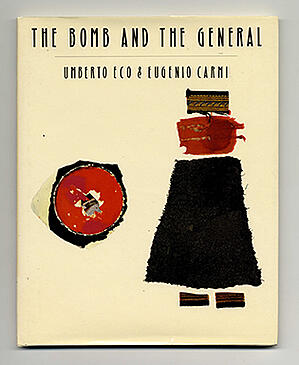 That ability to blend sources from both ends of the spectrum invariable grew from Eco's childhood. During World War II, it was always young Eco's job to fetch coal from the cellar. As he descended underground, he also descended into a treasure trove of books. His grandmother, an inveterate and indiscriminate reader, had books by classic authors like Balzac, Dickens, and Darwin alongside dime novels and comic books. Eco consumed them all.
Later, Eco joined Gruppo 63, an avant-garde group heavily influenced by Roland Barthes. The group was active in Milan's literary scene during the 1960's. Eco broke tradition, analyzing icons of pop culture like Casablanca, James Bond, and Superman. He argued that "Pop songs and comic strips were considered trash, but they could be masterpieces--like Peanuts. I'm not a fundamentalist, saying there' no difference between Homer and Walt Disney. But Mickey Mouse can be perfect in the sense that a Japanese haiku is." Ian Thomson, biographer of Primo Levi, pointed out that George Orwell had done this before, but created fewer shock waves. Eco truly interrupted the literary salons of Italy with his work.
Collecting Umberto Eco
Because Eco was such an active author, collectors who specialize in Eco have quite the task ahead of them. In addition to collecting his books, you can find his columns and plenty of other ephemera. Collectors rely on James Contursi's truly excellent bibliography for guidance. As you move along with your collection, you can also focus on association copies, that is, books that Eco once owned himself or gave to close associates like Contursi.
Just as Eco's works have multiple layers, so too can a specialized Eco collection. You can certainly delve into the many texts that Eco used to inform his writing, along with the works that undoubtedly influenced him as an author. Ultimately, that could be a great means of building your very own "anti-library"!