Isaac Asimov celebrated his own birthday on January 2. He was born sometime between October 4, 1919 and January 2, 1920 in Russia. According to his father, he was one of the healthiest children around, a fact put to the test when he contracted pneumonia at age 2. Asimov was one of 17 children to fall sick in the town where his family lived, and the only child to survive. The family moved to United States the following year, and Isaac Asimov grew up in Brooklyn, New York.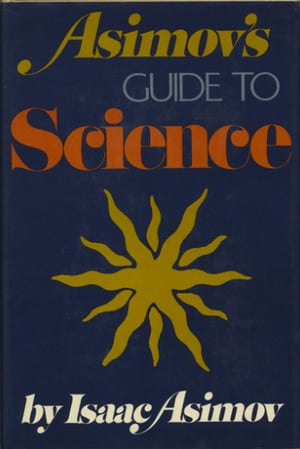 Asimov was an incredibly prolific author, writing or editing over 500 books and writing some 90,000 pieces of correspondence. You probably didn't know these factoids about this legendary author:
Asimov was originally a zoology major, but he objected to dissecting a cat in class. He switched to chemistry, and would go on to get his doctorate in that field instead.
His academic interests spanned a wide range, from the hard sciences to Shakespeare and the Bible.

Asimov

is one of the few authors to have works in all ten major categories of the Dewey Decimal System.
Asimov was drafted into the U.S. Army, but served only nine months before getting an honorable discharge. He narrowly escaped participating in the 1946 atom bomb tests at the Bikini Atolls.
Well known as a claustrophile, Asimov once wanted to run a newspaper stand in the New York City subway, where he could feel enclosed and listen to the rumbling trains as he read.
In 1948 Asimov wrote a spoof entitled "The Endochronic Properties of Resublimated Thiotimoline." He asked to publish under a pseudonym to avoid prejudicing his evaluation committee at Columbia University, but the work was published under his name by mistake.
The OED credits Asimov with coining the words "positronics" (totally fictional), "psychohistory," and "robotics."
Along with

Robert Heinlein

, Asimov pioneered the genre of social science fiction. They shifted the focus from space opera and gadgets, toward speculation about the human condition.
Asimov served as president of the American Humanists Association. His friend

Kurt Vonnegut

would eventually step up as his successor.
Asimov's positronic robot stories

—

mostly collected in the 1950 I, Robot

—

led to other thinkers' and writers' focus on creating rules of ethics regarding robots.
In December 1974, Paul McCartney asked Asimov to write a screenplay for a science-fiction movie musical. Asimov incorporated McCartney's plot outline, but not the bits of dialogue he provided; McCartney rejected the screenplay.
Thomas Pynchon

has admitted that he relied on Asimov's science popularizations to understand the concept of entropy.
Asimov was also a mystery writer, regularly contributing to

Ellery Queens Mystery Magazine

later in his career. He was also a member of the Baker Street Irregulars, the leading Sherlock Holmes Society.
In 1975, Asimov published

Lecherous Limericks.

He and John Ciardi also each contributed 144 limericks to

Limericks, Too Gross.
Source here.