Today marks the birthday of John Gardner, the British author who succeeded Kingsley Amis as the bearer of Ian Fleming's James Bond legacy. Before his writing career, Gardner was a commando, an Anglican priest, and a theatrical journalist.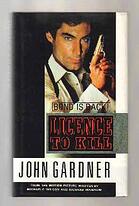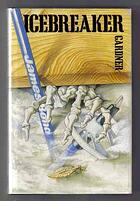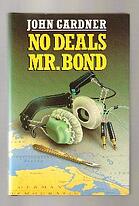 At the ripe age of 13, Gardner enlisted in the Home Guard. He subsequently served in the Royal Navy Fleet Air Arm, and then in the Royal Marines. Though this path gave Gardner plenty of experience with firearms and explosives, he called himself "the worst commando in the world."
In 1953, Gardner decided to follow in his father's footsteps as an Anglican priest. But he soon realized this was the wrong choice: "I confused the desire to please my father with a vocation which I soon found I did not have."
During the 1950's, Gardner traveled with the Royal Shakespeare Company and chronicled their reorganization under Sir Peter Hall. He accompanied them to Moscow. This resulted in a run-in with the KGB, who were incredulous that a journalist would accompany a theatre company.
Throughout the 1960's, Gardner wrote highly acclaimed novels first featuring cowardly agent Boysie Oakes, and then Big Herbie Kruger. It was not until 1980 that he was approached about writing James Bond novels. Though Gardner was originally contracted to write only three Bond books, he went on to write 14, along with two books from screeplays.
Gardner originally planned to turn down the invitation to continue the James Bond books. He even wrote and stamped a letter of refusal. Gardner later admitted that he didn't like the Bond books much and considered writing them a "no-win situation."
Gardner noted that the most difficult part of writing Bond was coming up with the story lines--all while working on his own authorial projects. He had to submit plot synopses of each novel that would please not only Glidrose Productions, but also publishing houses on both sides of the pond.
Although many reviewers discounted the gadgets and technology in the 007 novels as fictional, Gardner made sure to actually handle and test it all. He also did his best to visit all the locations that appeared in his novels.
Gardner said that his publishers (both in the States and in Britain) suggested truly appalling titles for many of his Bond novels. A few titles that never made it to a cover: Oh No, Mr Bond! and Bond Fights Back. These were suggested for the book that would be called No Deals Mr Bond...which Gardner found "dreadful."
The title Death Is Forever comes from dialogue in a Stephen King book. Gardner's former agent always tried to take credit for the title, though it was Gardner's idea. Gardner noted that he wasn't sure why his agent wanted credit--after all, he said, "it isn't a very sophisticated title."
Gardner names The Man from Barbarossa as his best Bond book, and Glidrose agrees. The book didn't receive as warm a reception in the United States, where Gardner's publishers didn't think the book fit with the others he'd done.
Gardner's work certainly contributed to the James Bond legacy. Though he was often controversial for his divergence from "classic" Bond, Gardner has remained a popular author among rare book collectors who specialize in Ian Fleming and James Bond books.