This month, we celebrate Harold Pinter, whose varied career spanned over fifty years. Born on October 10, 1930, the Nobel laureate was more than a legendary writer. He was also a political activist, actor, director, and cricketeer.
From the Cricket Field to the Stage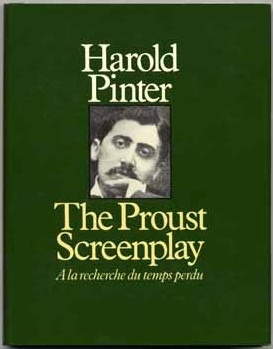 An only child, Pinter grew up in the London neighborhood of Hackney. The family was evacuated to Cornwall during the Blitz, an experience that left Pinter with memories of loss and loneliness—themes that would often occur in his works. Pinter attended the Hackney Downs School, and it was here that he developed the first close male friendships that would figure so prominently throughout his life.

It was also at Hackney Downs School that Pinter encountered English teacher Joseph Brearley. Under Brearley's tutelage, Pinter discovered his talent for acting and began writing for the school literary magazine. His poetry was first published there in spring 1947. Just three years later, Pinter published a poem in Poetry London under the pseudonym "Harold Pinta." Meanwhile Pinter excelled in athletics, breaking the school's sprint record and developing a true obsession with cricket. To this day, a section of Pinter's website is devoted to cricket.

In 1948, Pinter began attending the Royal Academy of Dramatic Art. He hated it, skipped the majority of his classes, and dropped out in 1949 after feigning a nervous breakdown. When called to National Service, he registered as a conscientious objector and was brought to trial twice. Over the next several years, Pinter would pursue his acting career while working various jobs to support himself. He also began to think about a writing career.

Mixing Personal and Professional Lives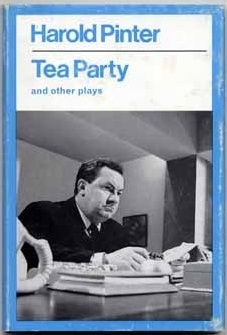 In 1956, Pinter married Vivien Merchant, whom he had met on tour. Merchant frequently took roles in Pinter's plays, both on stage and on film. The two had a rocky relationship, and Pinter had a seven-year affair with Joan Bakewell. This experience—not the affair with Antonia Fraser, who would later become Pinter's second wife—inspired Betrayal (1978). Pinter, Merchant, and Fraser actually all worked on a project together at the National Gallery in 1969.
When both Fraser's and Pinter's divorces were finalized, the couple married in 1980. Pinter became estranged from his son, Daniel, around this time. Daniel went so far as to change his surname to "Brand"; he and his father remained unreconciled. Meanwhile Pinter's relationship with Fraser profoundly changed him and the direction of his work. Fraser noted that she was a sort of "literary midwife" to her husband. The couple were very content together, a fact that seems to conflict with the content of Pinter's works. When queried about the dissonance between his work and his domestic life, Pinter asked, "How can you write a happy play? Drama is about conflict and degrees of perturbation, disarray."
An Eye for Politics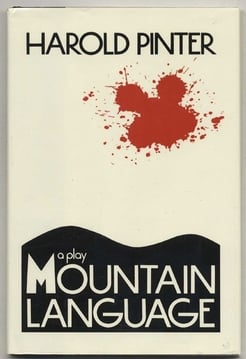 In the last few decades of his career, Pinter turned from the stage to focus on political issues. He was a member of International PEN and traveled to Turkey with Arthur Miller in 1985. Pinter's experience with the Turkish oppression of the Kurdish language inspired his play Mountain Language (1988). Pinter ardently opposed not only the 1991 Gulf War, but also the 1999 bombing of Yugoslavia, and all the US military involvement in the Middle East in the last decade. Pinter's views often elicited protest—as did his receipt of the Nobel Prize for Literature.
Pinter wrote 29 plays, 27 screenplays, 15 dramatic sketches, and numerous essays. Many of his works have been published in fine press format, and first editions of Pinter's works are often quite valuable. Rare book collectors who specialize in Pinter often refer to Harold Pinter: A Bibliographical History by William Baker and John C. Ross.
Portions of this post previously appeared on our blog.