For rare book collectors, limited editions are often charming and interesting additions to collections. They generally differ from first editions not only because they are printed in purposely small numbers; limited editions are often published on higher quality paper, with more luxurious bindings. They may also include the author's signature or supplementary illustrations. These features make limited editions a fascinating category of rare books.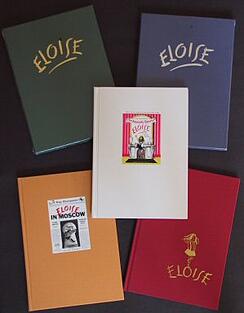 This complete set of Eloise numbered, limited edition
books is signed by Kay Thompson.
Many rare books are scarce, but this does not make them "limited" in this sense. A limited edition is an edition that the publisher deliberately decided to print in small numbers—no more are issued once these are sold. An author or publisher may issue a limited editionunder a few different circumstances:
The work will be published only as a limited edition. This may happen when the work is something "special," such as a collection of poems or a novella, and often means the publisher and the author collaborate closely.
The limited edition may be a special edition of a work that already exists in regular editions. This category of limited edition may be issued by a

fine press

with the cooperation and support of the author.

It's important for collectors to remember that being a limited edition does not automatically make a book valuable; the number of copies may still exceed demand. If you encounter a limited edition, do a little research to find out how many were actually printed and what the book's value is—just as you'd do with any other rare book purchase.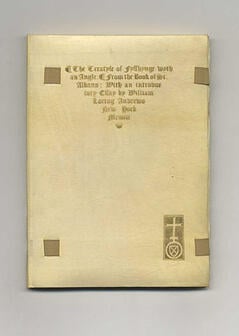 Only 160 copies of this limited edition of The Treatyse
Of Fysshynge Wyth An Angle were produced, making it an
exceptionally rare edition.
Collecting Tips to Consider
Whether you specialize in limited editions or simply focus on limited editions from a particular author or genre, you'll want to keep several factors in mind:
Limited editions are essentially designed for collectors, who tend to keep their books in exceptional shape. Expect to find plenty of copies in fine condition…even years after the release.
If a book is a "numbered edition," it will have an assigned number of the total number printed. For instance, if only 500 copies were printed, your numbered edition may be labeled "256/500."
Lettered editions are similar, but they use letters of the alphabet. Generally only 26 of these are issued, though in some cases both uppercase and lowercase letters will be used, doubling the total number of copies.
Limited editions are not the same as deluxe editions. While the latter may contain some features of limited editions (such as additional illustrations), they are not produced in limited numbers, and are therefore often much less desirable.
You may focus your collection around limited editions from specific presses, such as Heavenly Monkey or

Charnal House

. The latter includes titles from popular authors like Dean Koontz and Garton Ray.
Consult the relevant

bibliographies

for your area of specialization. You may find that an independent press has published delightful limited editions by your favorite author.
Patron copies are often even more scarce than limited editions. These were originally designed as special pieces to be given as gifts to the patrons who supported a writer or artist. Today's

patron copies

are still often given as gifts and may be extremely difficult to come by.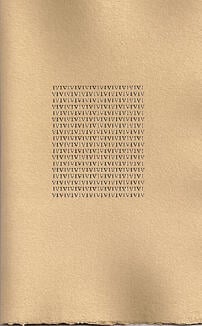 Patron copies, such as this one of Harold Budd's IV, are printed in even smaller quantities than limited editions. This copy is one of only ten.

Ultimately limited editions are a wonderful way to build a more dynamic and complete collection. Which limited editions have found their way into your personal library?