On July 23, 1829 William Austin Burt filed for US patent No. 5581X. He called his invention the "typographer," but today we'd refer to it as a typewriter. While others had designed similar machines, Burt's was the first of its kind in the United States—and the first model that was actually practical for use. The device eventually changed the way authors worked, and some contemporary authors still prefer their trusty typewriters to computers.
Mark Twain claimed to be the first to use a typewriter for composing literature, but he soon decided he disliked the machine. Though Twain paid $125 for the typewriter, he gave it to a friend in exchange for a $12 saddle, "cheating him outrageously."
While ee cummngs was certainly not the first poet to use a typewriter, he's credited with being the first to "take advantage of its power to control the exact spacing and shape of every line, and thus to make a poem's visual appearance as important as its musical rhythms." (Harvard Magazine).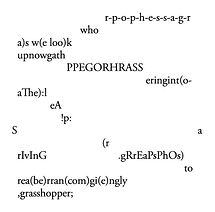 When Ian Fleming began writing Casino Royale, he resolved to write the spy story to end all spy stories." Fleming finished the book in about three months and rewarded himself by purchasing a custom made, gold-plated typewriter. The typewriter was purchased at auction in 1995 by an anonymous bidder, and its current whereabouts remain a mystery.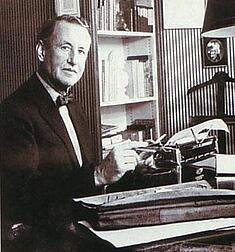 Christie's auctioned off Jack Kerouac's last typewriter in 2010, it fetched $22,500. Ironically, Kerouac had used the typewriter mostly to write letters to his agent, Sterling Lord, demanding royalty payments.
The previous year, Cormac McCarthy's trusty 46-year-old typewriter sold for $254,500. McCarthy's friend replaced the legendary Olivetti—for only $11.
Joyce Carol Oates received her first typewriter when she was 14. She still uses an electronic typewriter with no screen and very little memory. She tried using a computer but found herself "hypnotized by [her] word processor."
Rare book collectors prize typewriters and other artifacts as valuable complements to their collections. If you could own the typewriter of one author, whose would you choose?