He refuses to use semicolons and loves movies by the Coen brothers. Award winning novelist and playwright Cormac McCarthy turns 79 today.
McCarthy sent the manuscript of his first novel, The Orchard Keeper (1965), to Random House because it was the only publisher he had heard of. The novel landed on the desk of Albert Erskine, who was William Faulkner's editor. Erskine would go on to edit McCarthy's work for the next twenty years.
That same year, McCarthy shipped out with the intention of going to Ireland. Instead he fell in love with Anne DeLisle. The pair got married in England in 1966 and eventually found their way to Ibiza, where McCarthy penned his second novel, Outer Dark (1968). The novel received modest critical acclaim.
In 1969, McCarthy and DeLisle relocated to Louisville, Kentucky. They bought and renovated a barn, which is where McCarthy wrote Child of God (1973). Soon after, McCarthy and DeLisle separated. McCarthy moved to El Paso, Texas and finished Suttree(1979), which he'd been working on for almost two decades.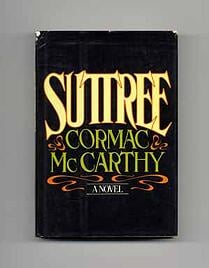 McCarthy earned the MacArthur Fellowship in 1981 and used the money to support himself while he wrote Blood Meridian, or the Evening Redness in the West (1985). Though the novel didn't get much attention at the time, it has slowly gained more prestige over time. In 2006, it was named to The New Yorker Magazine's list of most important novels of the past 25 years, right behind Beloved (Toni Morrison) and Underworld (Dan DeLillo).

All the Pretty Horses (1992) finally garnered widespread acclaim for McCarthy. The novel won both the National Book Award and the National Book Critics Circle Award. The Crossing and Cities of the Plain followed, completing the Border trilogy.

All the Pretty Horses was the first of McCarthy's novels to be adapted for the big screen; both No Country for Old Men (2005) and The Road (2006) also have movie tie-ins. The former was adapted by the Coen brothers and earned four Academy Awards, while the latter earned McCarthy a Pulitzer Prize.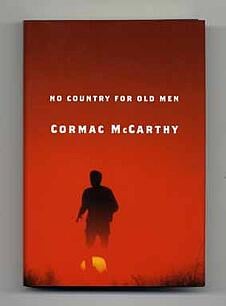 McCarthy is currently working on three more novels. His authorial efforts incited literary critic Harold Bloom to name him as one of the four most important novelists of his time, along with

Philip Roth

, Don DeLillo, and

Thomas Pynchon

. McCarthy's name has also begun surfacing as a candidate for the Nobel Prize in Literature.



How did you first encounter Cormac McCarthy? Which of his works has had the greatest impact on you?