Many of our favorite legendary authors built their reputation around writing "serious literature for adults." But that doesn't mean that these authors don't have a more playful side—you'd be surprised at which of your favorite authors have also written books for children.
Ian Fleming
Shaken not stirred" is certainly not a line you'd hope to find in a children's book; indeed, Ian Fleming's James Bond character isn't exactly a stellar role model. Though Fleming established a long career around the debonair spy, he took a short detour after having a child of his own.

Fleming wrote Chitty-Chitty-Bang-Bang: The Magical Car for his son Caspar. Illustrated by John Burningham, the book was originally published in three volumes in October 1964. Fleming got his inspiration from a series of aero-racing cars called "Chitty Bang Bang," built by Count Louis Zborowski at Higham Park. The story inspired a musical, a BBC broadcast, and a sequel.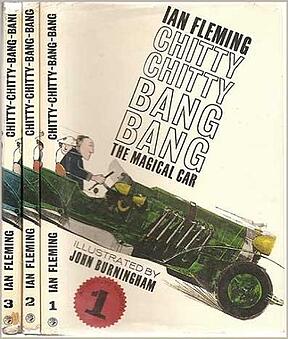 Virginia Woolf
A member of the Bloomsbury Group, by 1923 Virginia Woolf already enjoyed a sort of celebrity status thanks to her successful novels. When her nephews Julian and Quentin Bell asked for submissions to their family newspaper, The Charleston Bulletin, Woolf kindly obliged.
The resulting work, The Widow and the Parrot, wasn't exactly what the Bells had expected. Rather than something funny and subversive, Woolf had penned a very Victorian fable. The Bells ran the story, and it then remained locked away in The Charleston Review archives for over 50 years. It was finally revived and republished in Redbook as part of a celebration of Woolf's 100th birthday.
Salman Rushdie
Salman Rushdie set himself apart as an extraordinary author with Midnight's Children, and Rushdie sparked international controversy with The Satanic Verses. The author has never shied away from political and religious topics; he even made very public appearances while in hiding thanks to a fatwa ordering his execution, from the Ayatollah of Iran.
Rushdie has written two children's books: Haroun and the Sea of Stories and Luka and the Fire of Life. The latter is dedicated to Rushdie's son, Milan. Rushdie has mentioned that he drew inspiration for the tale from a wide variety of sources—including Beowolf and Super Mario Brothers.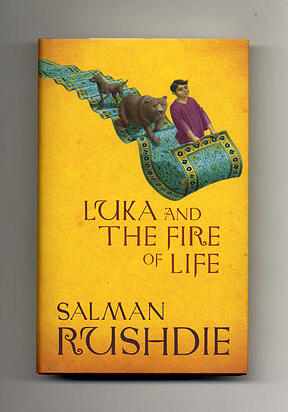 John Updike
Most famous for his "Rabbit" series of novels,

John Updike

is one of only three authors to earn the Pulitzer Prize three times. Updike's works are definitely "adult," and he was an incredibly prolific author, writing not only novels but also poetry, short stories, essays, and reviews.




His only work for children,

A Child's Calendar

is a collection of Updike's poems. Each poem corresponds to a different month of the year. The book is illustrated by Nancy Elkholm Burkett.


Tune in for Part Two to discover more legendary authors who have dabbled in writing children's books!