The first day of summer is officially here! Vacation has started for many students and the mercury has already risen to summery temperatures. Now's the time to start thinking about the best part of this season: summer reading. The best summer reading books transport us to another place, like a vacation without ever leaving the sofa.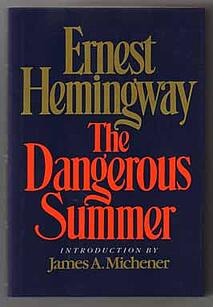 Books for the Family
Summer vacation is the perfect time to focus on family-friendly reads. If you're looking for great books that everyone can enjoy, consider these titles.
One Crazy Summer by Rita Williams-Garcia is the award-winning tale of eleven-year-old Delphine's journey to 1968 Oakland. Her adventures illustrate a new side of the civil rights movement.


The Finishing School by Gail Godwin captures Justin Stokes' summer at the camp she calls "finishing school." She learns lessons of love and loyalty, but these lessons have a mysterious side as well.


The Traveling Pants series by Ann Brashares follows several young women as they come of age and grapple with love, friendship, and family.


Summer Reading from Literary Legends
Who says summer reading can't be "true blue" literature? Turn to your favorite legendary authors for your entertainment and enlightenment.
Look to Ernest Hemingway's The Dangerous Summer for a beautiful and entertaining tribute to the bullfight.
The Summer before the Dark by Doris Lessing confronts the challenges and struggles of a woman whose role in her family is changing before her eyes.
Gabriel Garcia Marquez explores the peculiar and incredible experiences of Latin Americans visiting and living in Europe in Strange Pilgrims: Stories.


Tales of Adventure and Intrigue
What better time than summer vacation to read about travel, espionage, and adventure?
If the summer heat leaves you longing for colder climes, check out books on polar expeditions. Or opt for a travel book on more traditional vacation locales.
The escapades of James Bond are the perfect way to forget the ordinary and enter the world of international intrigue.
As you read your rare books this summer, be sure to protect your books from
sunning
and keep
basic care guideline
s in mind.
Which books are on your summer reading list?