Among our latest acquisitions are several
exceptional works by JRR Tolkien
. The author has been lionized (and rightfully so) among readers around the world. Though Tolkien was a member of academia himself, his works are often snubbed by experts in the field. His contributions to literature have set him apart as a legendary author and made him a favorite among rare book collectors.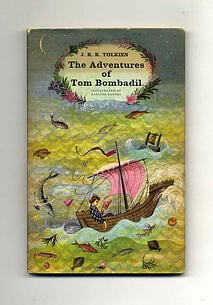 Childhood and Youth
John Ronald Reuel Tolkien was the son of Arthur Tolkien and Mabel Suffield Tolkien, and he was known as Ronald among the family. His father, Arthur, was a bank clerk who moved with wife Mabel to South Africa. Ronald and his younger brother Hilary were both born there. When Arthur died of rheumatic fever in 1900, the family relocated to Birmingham with Mabel''s parents.
Mabel died only a few years later, in 1904, leaving her sons essentially destitute. Their priest Father Francis did his best to oversee their care, placing them first with an aunt and then at a boardinghouse. Meanwhile, Ronald had already begun to excel in languages and writing. He attended King Edward's School, and then Exeter.
Soldier, Author, and Professor
When World War I broke out, Tolkien didn''t rush to enlist like most of his peers. He continued with his education, graduating in 1915. He was eventually drafted just in time for the Battle of the Somme. Most of his college friends were killed during battle. Tolkien himself contracted "trench fever" and was sent home to recover.
By the end of the war, Tolkien had already been looking around for a job in academia. He (miraculously) obtained a position at Leeds. While there he collaborated with EV Gordon on the celebrated edition of
Sir Gawain and the Green Knight
and on
Songs for Philologists.
Tolkien later was appointed to a fellowship at Oxford. He was not particularly prolific as a writer of scholarly publications. However, Tolkien was one of the founding members of a group called "The Inklings." The group met often to drink and discuss writing. The Inklings included many of Tolkien''s prominent contemporaries, most notably CS Lewis. The two would develop a lifelong friendship.
While Tolkien kept company of writers, he'd also begun writing stories himself. He began with stories for his children, many of which were published posthumously. But
The Hobbit
really launched Tolkien's career as a writer of fantasy. The story was inspired by one of his student's' examination papers. Written on a blank page was the single sentence, z'"In a hole in a ground there lived a hobbit."" The sentence inspired Tolkien to figure out what a Hobbit was and why it lived in a hole. The novel grew from there and was published in 1937. The entire
Lord of the Rings
series took about sixteen years to finish.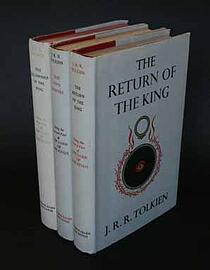 A few events really vaulted The Hobbit to unexpected mainstream success. First, the book received mixed reviews from a number of prominent writers. Next, the BBC condensed the story into twelve episodes and broadcast it on the Third Programme. The resulting book sales made Tolkien wish he''d taken early retirement. Finally, a pirated paperback edition was published in 1965. This edition made the book a possible impulse buy--—and the resulting copyright battle brought new awareness of the title throughout the US.

Tolkien remained a prolific author, and his death hardly slowed publication. The breadth of his work includes both academic and literary pieces. Tolkien''s oeuvre also transcends literary boundaries, appealing to an incredibly wide audience. His work consistently draws interest among rare book collectors.
For a definitive guide to all of Tolkien''s works, consult the Hammond bibliography.