It's about that time: Tax day has arrived, and US citizens owe the Internal Revenue Service an account of all their assets and income. What better day to explore how we assess the value of our rare books? If you've recently purchased a book, you may have a pretty firm grasp of what it's worth. But several factors can impact your book's value.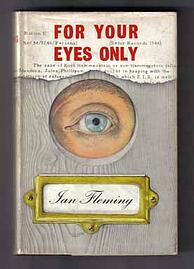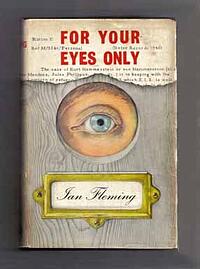 Can you guess which of these editions is worth more?
Condition
In general the better the condition of your book, the more it's probably worth. The condition of the binding, cover dust jacket, and other physical parts of the book matter immensely. For example, two first edition/first printings of

For Your Eyes Only

have very different values. The

first

, in Fine condition, is valued at $6,600. The

other

is in Near Fine condition, with a few minor bumps to the spine and chips to the dust jacket. It's valued at $1,590.



However, that doesn't mean that restoring a book will always increase its value. Talk to a qualified professional about conservation, preservation, and restoration options if your books are in less-than-pristine condition. You'll also want to set up and maintain your home library appropriately, to maintain your rare books' condition.


Scarcity and Desirability
A book doesn't gain value simply because few copies exist. It gains value because few copies exist—and many people want to own the title. After all, many books are scarce due to lack of interest at the time of printing….and never gained popularity among collectors.

So which rare books are desirable? That all depends. Some authors and works have remained perennial favorites among collectors. Others may be trendy for a while, only to drop back into obscurity and lose value later; even legendary authors can go through cycles of popularity.
Other Considerations
A host of other characteristics can affect a book's value to varying degrees:
Previous ownership: Association copies are copies of a book owned by someone with a relationship to the author/illustrator. These books are often, but not always, inscribed.
Completeness: Sometimes the whole is greater than the sum of its parts, and this is certainly true for rare book collections. Individual books from a series are often worth little on their own, for example. One exception: extremely rare old issues of magazines or newspapers.

If you have questions about the price or value of a rare book in your collection, you'll want to talk to a trustworthy appraiser.