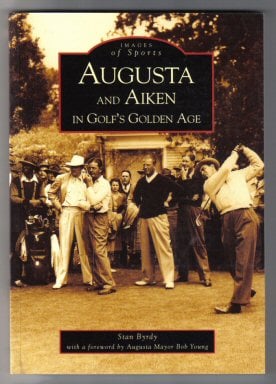 The Masters Tournament in Augusta, Georgia brings together golfing legends and exceptional newcomers to the sport. The tradition and prestige of the tournament are often reflected in the books dedicated to golf. Meanwhile, golf remains an incredibly accessible activity for people with varying backgrounds and levels of expertise--—much like collecting rare books. Book collectors can learn a few lessons from the game of golf!
Avoid the water at all costs:

Everyone knows water and paper don''t mix, so keeping your rare books dry is a pretty obvious rule to follow. But you might not have thought about humidity, a less apparent cause of damage to books. High humidity makes the perfect environment for mold and mildew, while low humidity can make book pages brittle and dry. Aim for a relative humidity of 40-55%. If you live in a particularly humid climate, you may even want to invest in a dehumidifier.
Find a caddy you can rely on.

Professional golfers count on their caddies for advice on course conditions, which clubs to use, and other critical aspects of their golf game. The rare book collector also needs a resource and ally. Build relationships with reliable rare book dealers who are experts in your area of book collecting.
It''s tough to play without a full set of clubs.

It''s tough to putt with a driver or sand wedge, right? A golf bag needs a variety of clubs for different functions. An excellent book collection should be similarly well rounded and cohesive. You'll want to choose a theme or key subject area for your collection and build your library around that. That theme might be a particular author, specific topic, or even a broader category like

fine press

or signed

first editions

. Each book in your collection should complement the others, just as different clubs in a golf bag complement one another.
Youth doesn''t preclude greatness.

We''ve come to expect greatness from many seasoned players of the PGA tour, but sometimes young stars like Ricky Fowler steal the show. The same is true in the rare book world; people generally assume that the older the book, the more it's worth. However, some old books have little or no value, while newer books can carry pretty hefty price tags.
What lessons have you learned from the game?